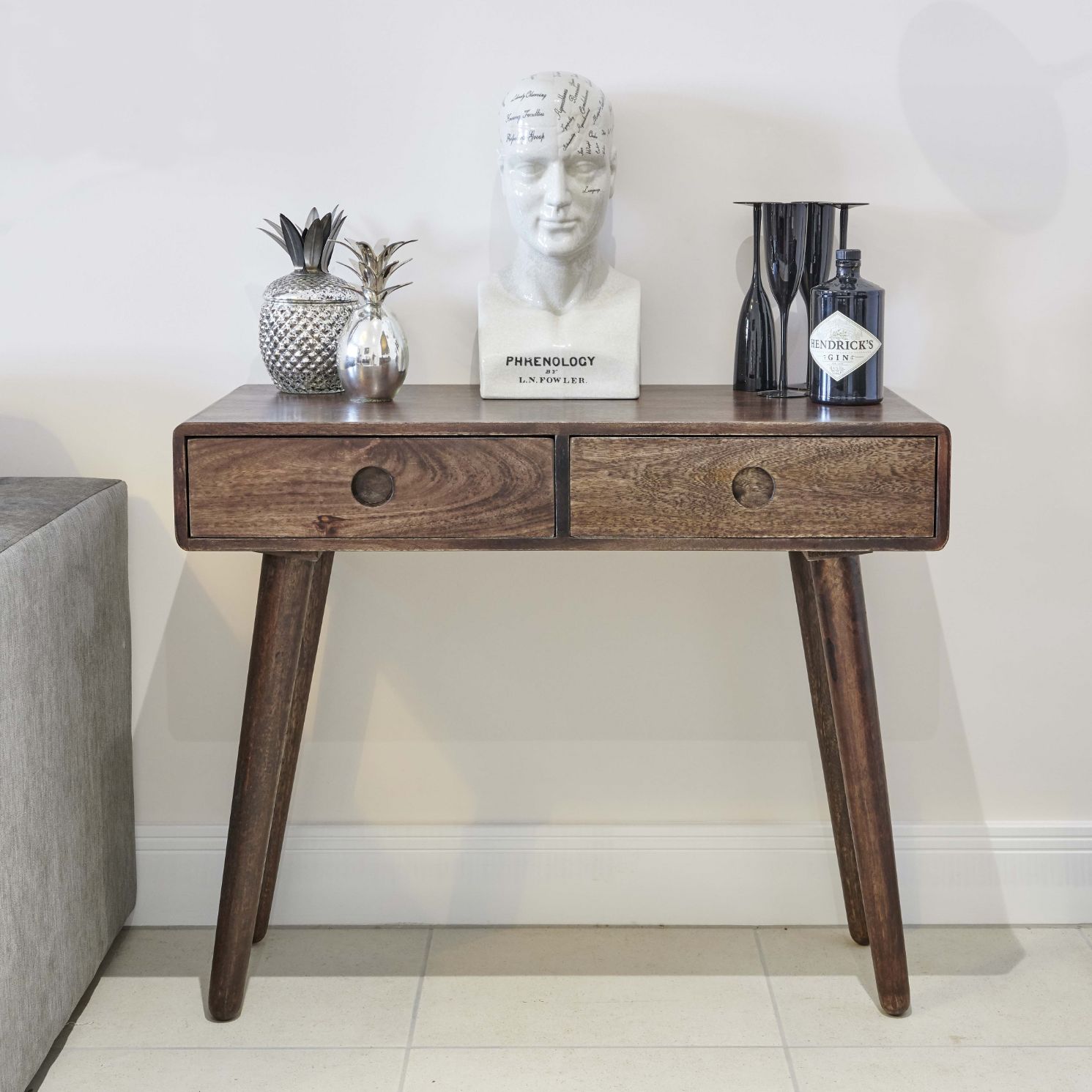 Welcome to our stunning range of Wooden Console Tables! Seeking versatile and stylish additions to your living spaces? Our collection holds the perfect solution.
Our Mango Console Tables boasts unique and one-of-a-kind grain patterns, becoming focal points in any room. Embrace the charm of our best selling Light Dakota Console Table, offering practicality and elegance. From sleek modern designs to classic and rustic styles, our selection offers a range of sizes and aesthetics to enhance your storage and display solutions.
Our Sheesham Console Tables, available in three colours, infuse an authentic touch into your decor. The Cuba Console Table is the perfect complement to any modern home design, with its natural wood flair and modernist charisma being great for a living room, bedroom or hallway.
Crafted with meticulous care from durable Indian Mango Wood and Sheesham Wood, these exquisite Wood Console Tables seamlessly blend exceptional quality with captivating designs. Discover the perfect Solid Wood Console Tables for your home today.