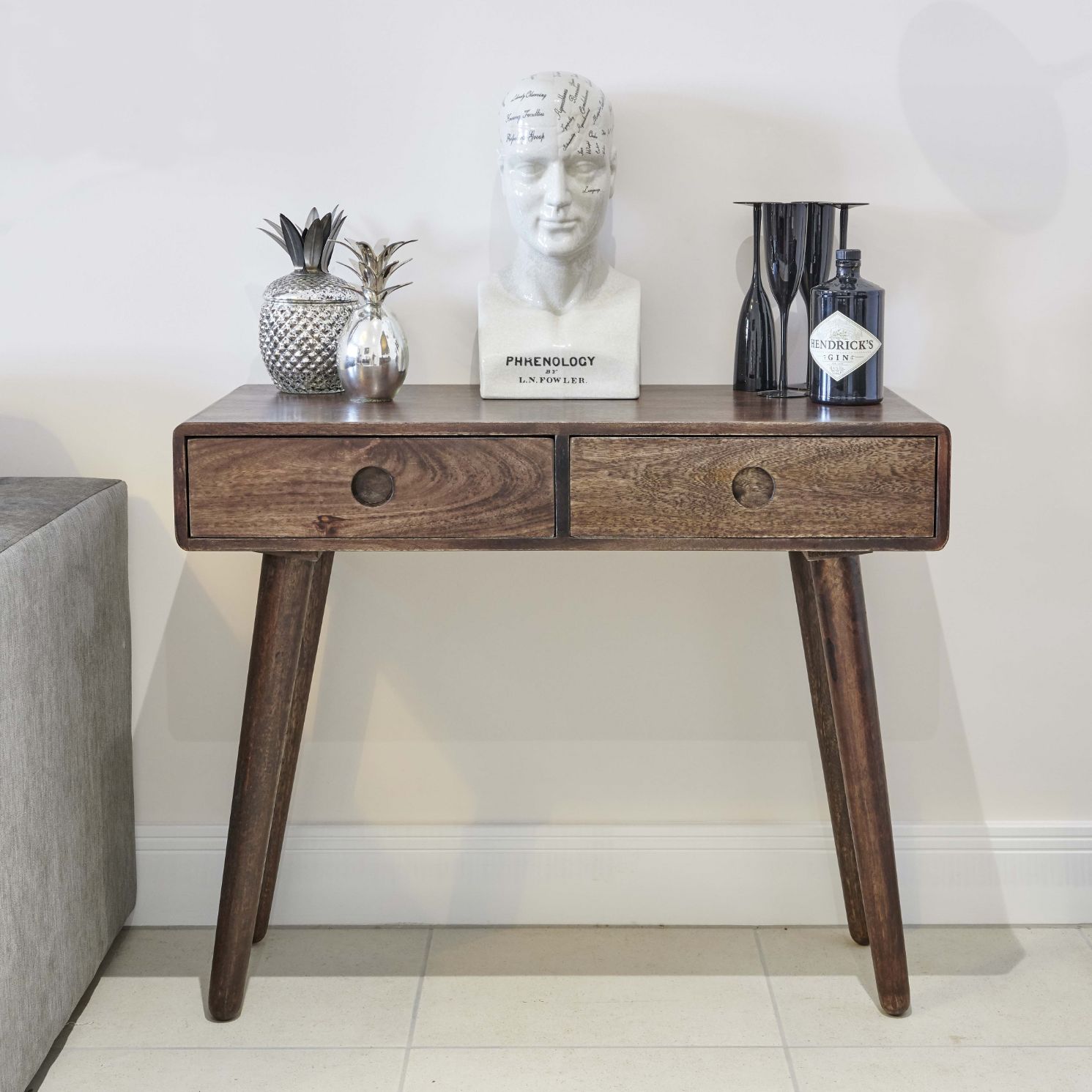 Welcome to our fantastically magnificent collection of Solid Wood Console Tables. We have handpicked this luxurious selection to ensure a durably sophisticated product to thrive within any living room setting.
Each of these on trend designs incorporate a variety of different materials, from classic Mango Wood, to the thrilling Sheesham Wood and Oak Wood.
Here at Trade Furniture we pride ourselves on our long lasting products, highlighted by their immersive solid Indian Wood nature, which has been naturally sourced and fashioned with a watchful eye. From the Industrial Console Table to any of our traditional designs, there are pieces here for any home aesthetic or requirement and ultimately heighten your living experience.
Solid Wood Furniture is a fantastic range which encompasses an abundance of natural charm and charisma which you've been dreaming of. So go on, why not transform your home into a chic on trend masterpiece and compliment your console table with any of our Solid Wood Living Room Furniture.