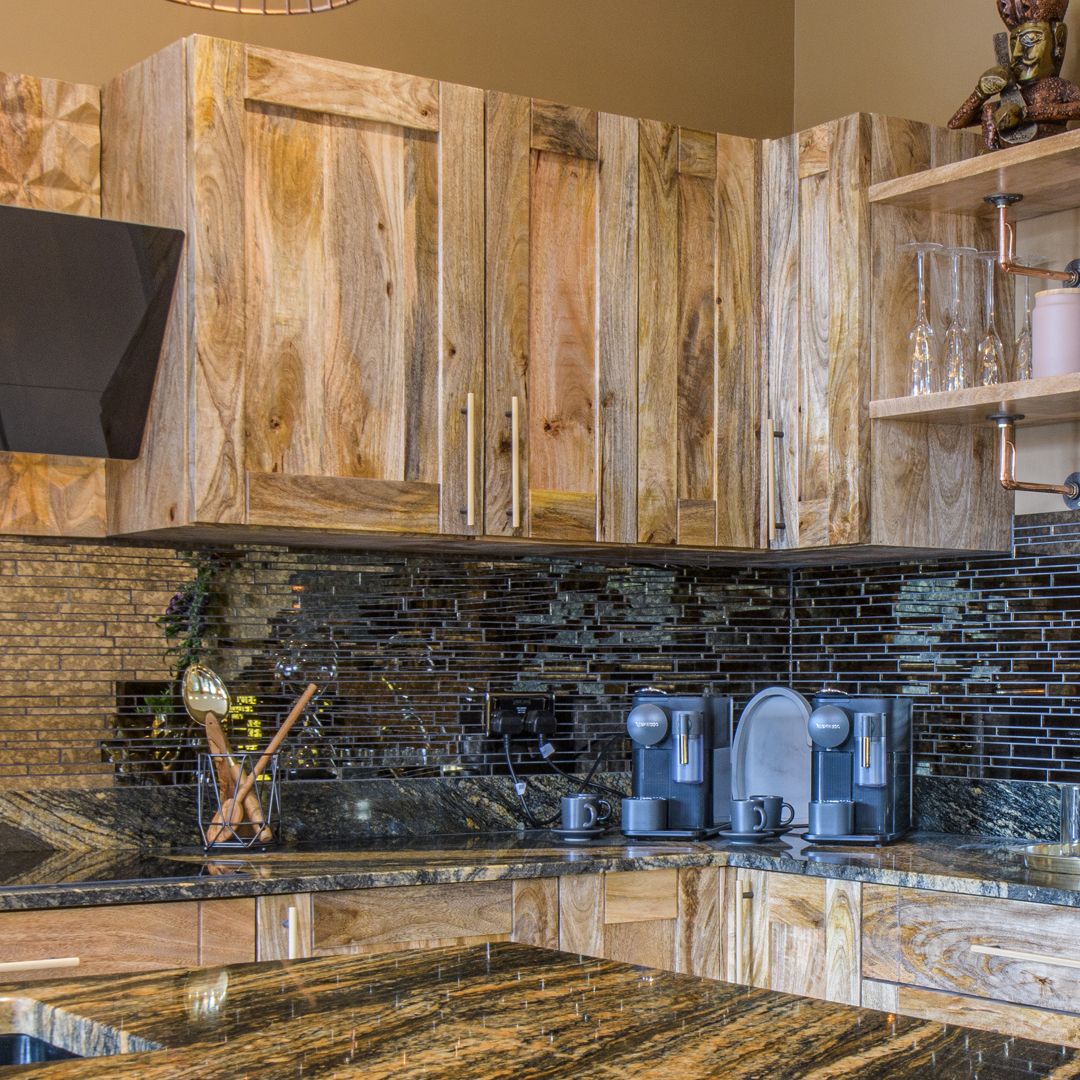 These deluxe Wall Units are crafted using luxurious Mango Wood, and as such are guaranteed to retain their charismatic flair throughout hundreds of unique experiences. We are proud to offer an extensive range of Kitchen Furniture, meaning you can personalise your dream kitchen aesthetic and rely on durably chic furniture additions. 
Our Mango Wood Furniture is quality inspected to ensure only premium products are delivered to your door, resulting in a fantastically modern kitchen design.
At Trade Furniture, we are delighted to offer ethically sustainable furniture alternatives which are durably and supportive - this is why the wall units seen below are stylishly strong.
All of our Solid Wood Kitchens feature a vibrant light wood finish destined to thrive within your home and radiate a luxurious warmth throughout.