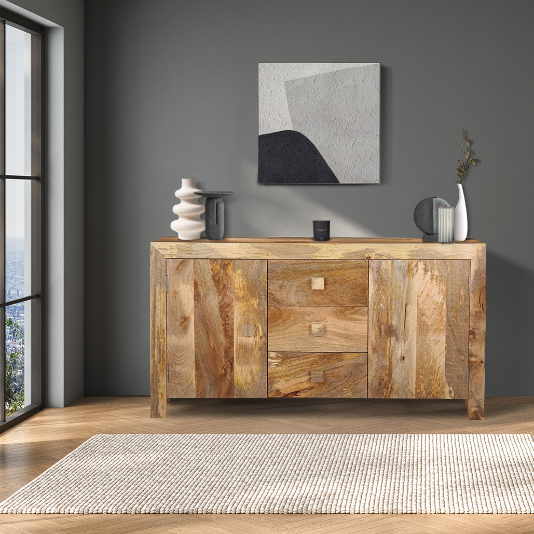 On this page, you will see our traditionally seamless collection of Mango Wood Sideboard units, designed to bolster and heighten your home storage potential. All of our Mango Furniture options encompass traditional yet seamless solid wooden frames suited to store home essentials such as cups, books and folders. 
Sideboards are used worldwide, not only as a part of your Mango Living Room Furniture but also encompassed within hallways, dining rooms, bedrooms and office areas.
That's why here at Trade Furniture we strive to become the best version of ourselves and lead by example into a healthy lifestyle. Because of this, we ensure only naturally sourced solid wood from the mango tree is incorporated into these Solid Wood Sideboard units, and as such can guarantee a durable, long-lasting nature. 
Any of these light or dark wood furniture additions can also be complemented with any of our other products such as our Mango Wood Bookcase options.