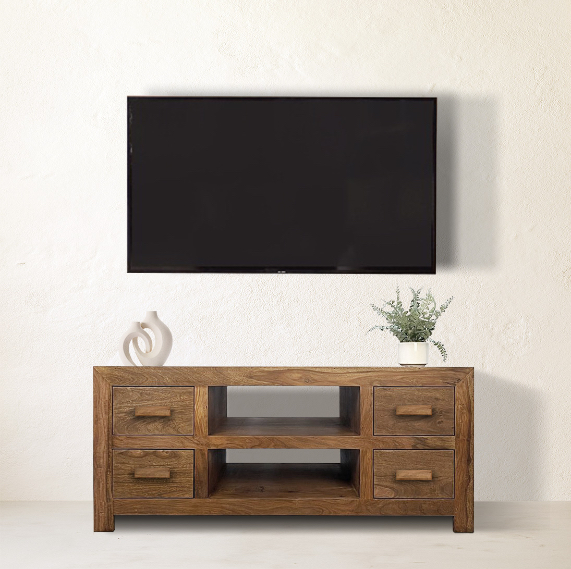 From our Cuba Furniture range are these premium Wooden TV Stand units, ideal for bolstering and retaining that premium family entertainment experience.
Giving the ability to support small, medium or large TV sets, as well as an abundance of storage opportunities, each Sheesham TV Unit seen here is crafted with a loving touch and features solid wooden handles.
Every unit seen here is available in either honey, natural, or light wood finish to ensure you can achieve that dream interior design; and each product radiates a warming glow throughout its Rosewood Furniture exterior. 
Naturally sourced wood is important to us here at Trade Furniture, as we strive to lead by example and produce only ethically sustainable furniture alternatives that not only look great but are durable throughout the years.
A staple addition to your Solid Wood Living Room Furniture aesthetic, each tv stand combines a multitude of charm and charisma with a functional quality for an easy-to-use unit.