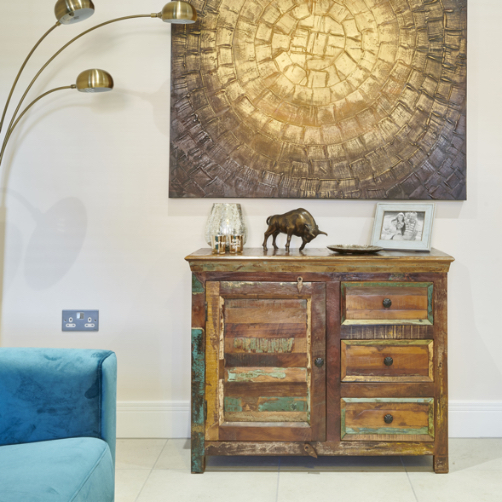 Welcome to our Reclaimed Indian Furniture selection, complete with modernised styles and a taste of Indian flair. 
Crafted and designed out of premium recycled wood, including Acacia Wood, these units are guaranteed to support you and your household throughout hundreds of family experiences, as well as thriving within your Solid Wood Furniture aesthetic.
Furthermore, these distressed decor options offer style, service and storage within any room, encompassing a large section of our Solid Wood Living Room Furniture collection.
The solid metal handles compliment the unique modern wood design as well as incorporate an easily accessible unit for even the most active of households. 
Start your Reclaimed journey below!