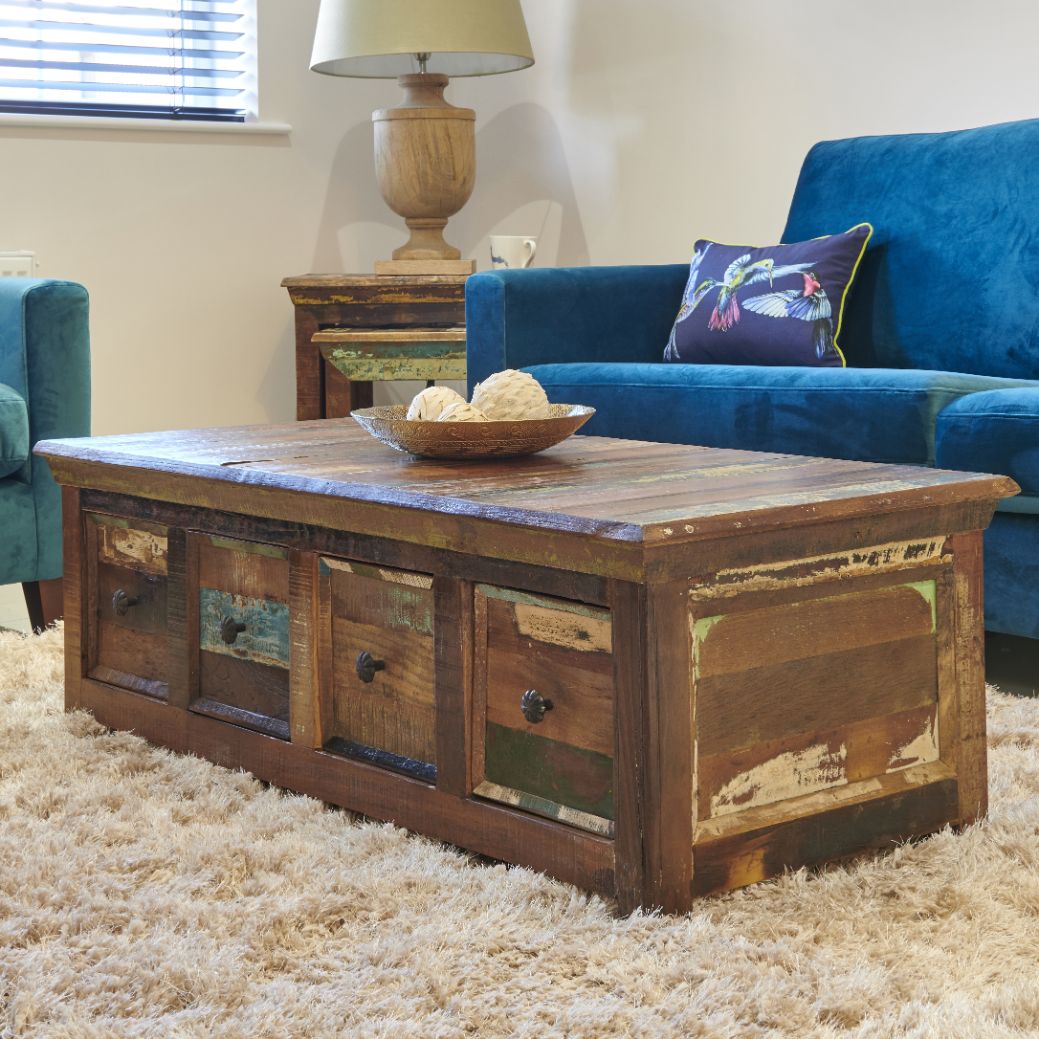 Welcome to our fantastically charming Reclaimed Indian Furniture page, where you will find deldxue furniture alternatives which are both ethical and sustsinable.
Featuring solid Mango Wood that is recycled, these unique units offer a luxurious sophistication as well as undeniable durability for a long lasting design. 
Within this category is an extensive range of functionally practical units, from Solid Wood Sideboard units to any of our living room centrepieces, meaning you can furnish you home the way you would like and achieve your dream aesthetic.
Furthermore, by incorporating these Mango Wood Furniture untis into your home, you can transform any room, such as a part of your Solid Wood Living Room Furniture.
So why not browse these charismatically charming products below to begin or complete that irresistble interior design that is guaranteed to last throughout the years.