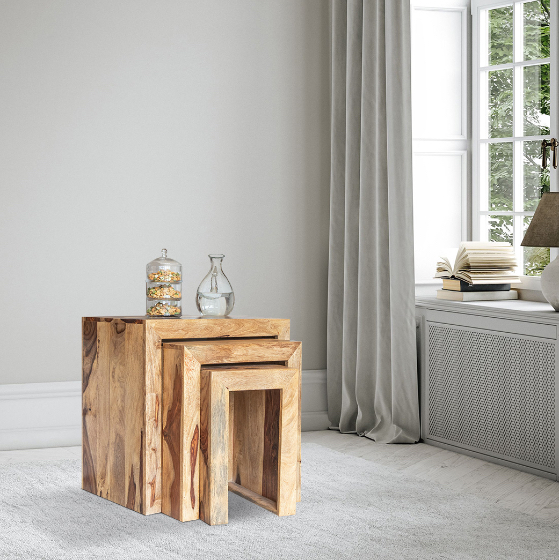 On this page you will see our extensive range of premium Solid Wood Coffee Table units from our fantastic Cuba Furniture range.
Combining traditional charm with a modern twist, these fantastic solid wooden frames offer style, service and storage. Rosewood Furniture is known for ensuring sleek durability and a thriving exterior destined to support your household throughout hundreds of family experiences. 
Encompassing drawers, surface areas or storage areas, these luxurious units can be used to support mugs, magazines or even decorations for your own personal flair. 
Solid Wood Living Room Furniture is a fashionable range which features in thousands of homes across the UK, which is why we ensure our coffee tables incorporate only the finest naturally sourced Sheesham Wood.
Seen throughout these units is either a honey, natural or light wood finish to suit any requirement or aesthetic.