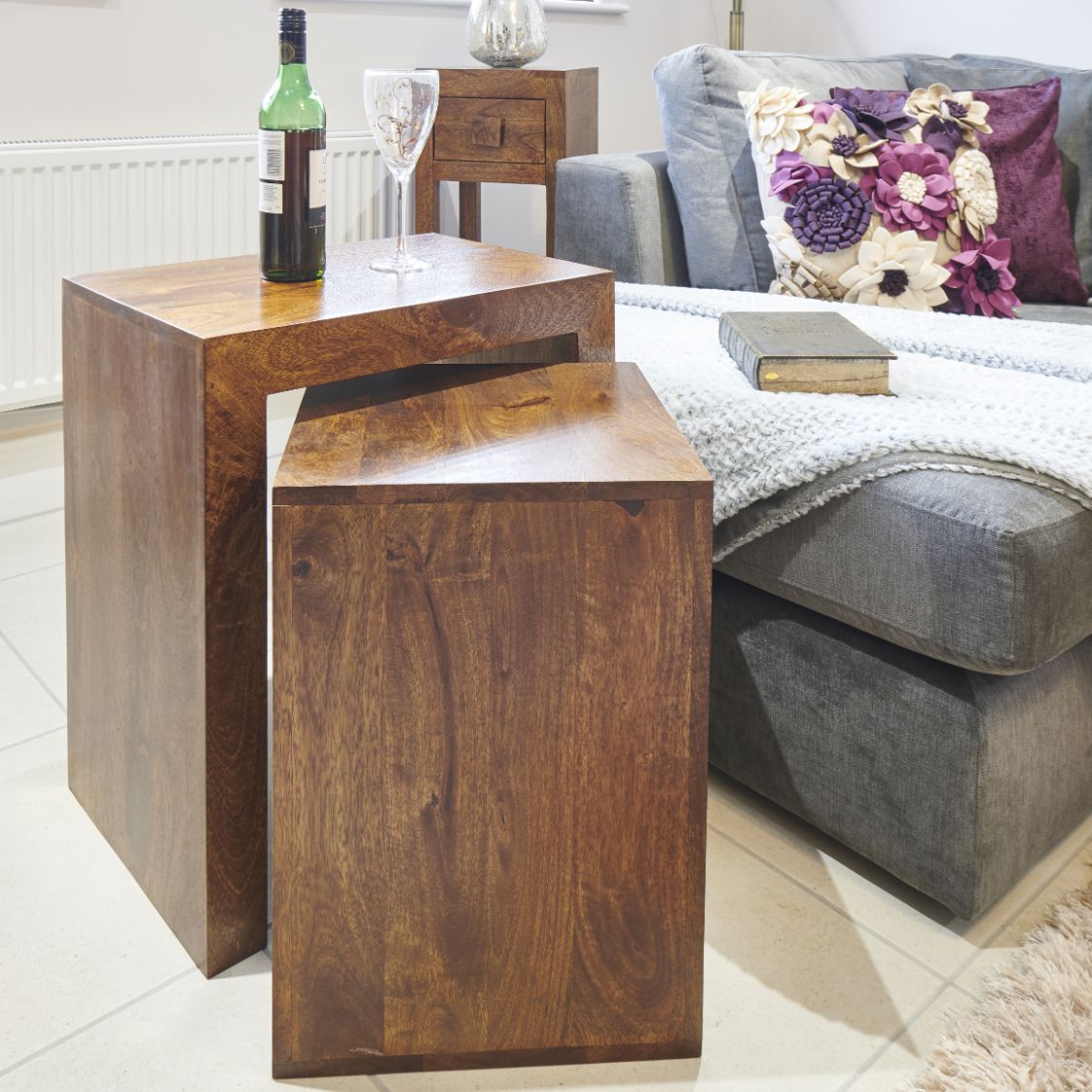 Welcome to our majestic range of different Nests. Encapsulating that perfectly chic solid wooden frame, these prolific products can be used as Indian Coffee Tables or simply as decoration to round off a stylish living room aesthetic.
Solid Wood Living Room Furniture is a luxuriously traditional range that we have taken a modern twist on, such as the thrilling Sheesham Nest of Tables.
By using these Nests, you can bolster your living experience as well as optimise your living room space thanks to their compact design - allowing for a multitude of different prepositions within your aesthetic.
Here at Trade Furniture, we pride ourselves on only using handpicked, naturally sourced Indian Wood within our Solid Wood Furniture, fashioning the on-trend designs with a skilful eye.
Your desires are also further widened by having the ability to choose which colour, style, size or function you require from a nest of tables, giving your household that personal touch to last for years to come.