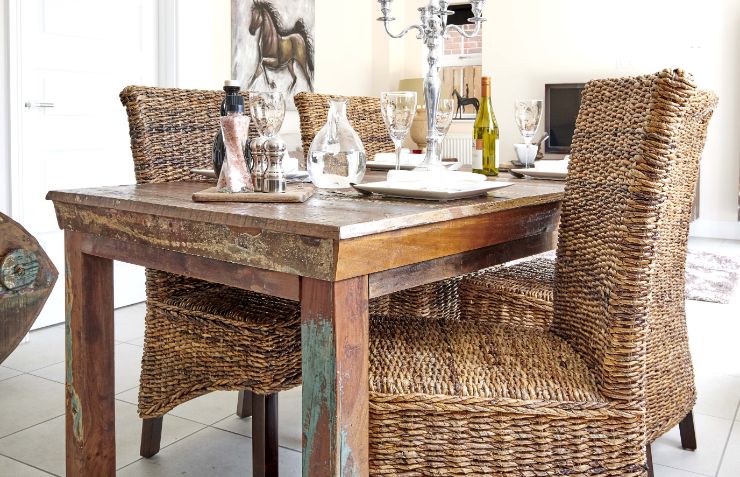 This is our collection of Rattan Dining Chairs!

Each of our chairs is hand woven using natural banana leaf around solid wood frame. This not only offers fantastic durability but also design flexibility.

As such we have been able to create a unique and distinctive range of dining chairs, featuring classic Havana, rollback, salsa and croco dining chairs.

Available in a choice of single, four and six chair sets, our rattan chairs are sure to reenergise your home dining experience.