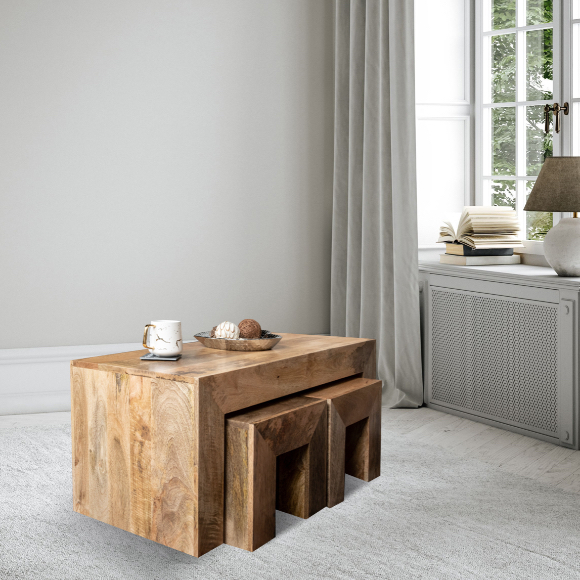 On this page, you will find the fantastic Dakota Coffee Tables we have to offer exclusively from the charming Dakota Furniture Range.
Acting as a centrepiece for your living room, choosing a Dakota Table can be an important decision, which is why we ensure our products offer a variety of styles and functions, such as incorporated Dakota Drawers and sleek surface tops. 
Here at Trade Furniture, we are proud to offer sustainable products, fashioned from naturally sourced Solid Indian Mango Wood and crafted by our team of specialists for a lavish addition to your household which will last for years to come.
Go on, browse our amazing products and find your dream coffee table to suit your home aesthetic, which can be complemented with any Dakota Sideboards. 
By incorporating these fantastic Dakota Furniture units, you can live in luxury, with a completed aesthetic and long-lasting durability.