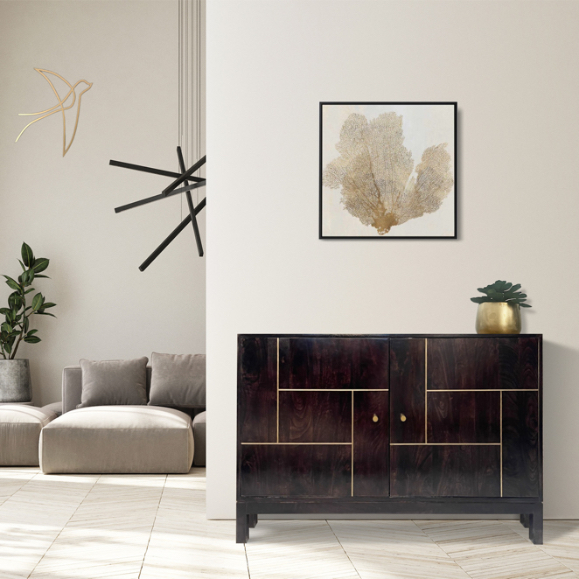 Our brand new Inset Mango range is a stunning and truly unique collection inset with gold beading in a Geometric design, you will notice the Geometric design is replicated in both the inset beading and throughout the actual shape and design of the products. Made from 100% solid Mango wood this collection sits on a beautiful wooden frame and the gold inlay is created using specialist machinery.
This level of detail and quality finish of this range made from beautiful Indian Mango Wood will give you a unique piece of furniture not available anywhere else and completely unique to Trade Furniture Company. The rich dark finish of this range features a gold inlay design and handle that is striking against the dark tone and subtle grain visible once the stain is applied to the natural Mango wood whilst the light finish features a silver inlay and handle which tone perfectly against the light wood.
We have created eye catching pieces within this collection that will sit perfectly amongst our other collections so you can have a key focal piece in and amongst other items of furniture to create a stylish and unique home.