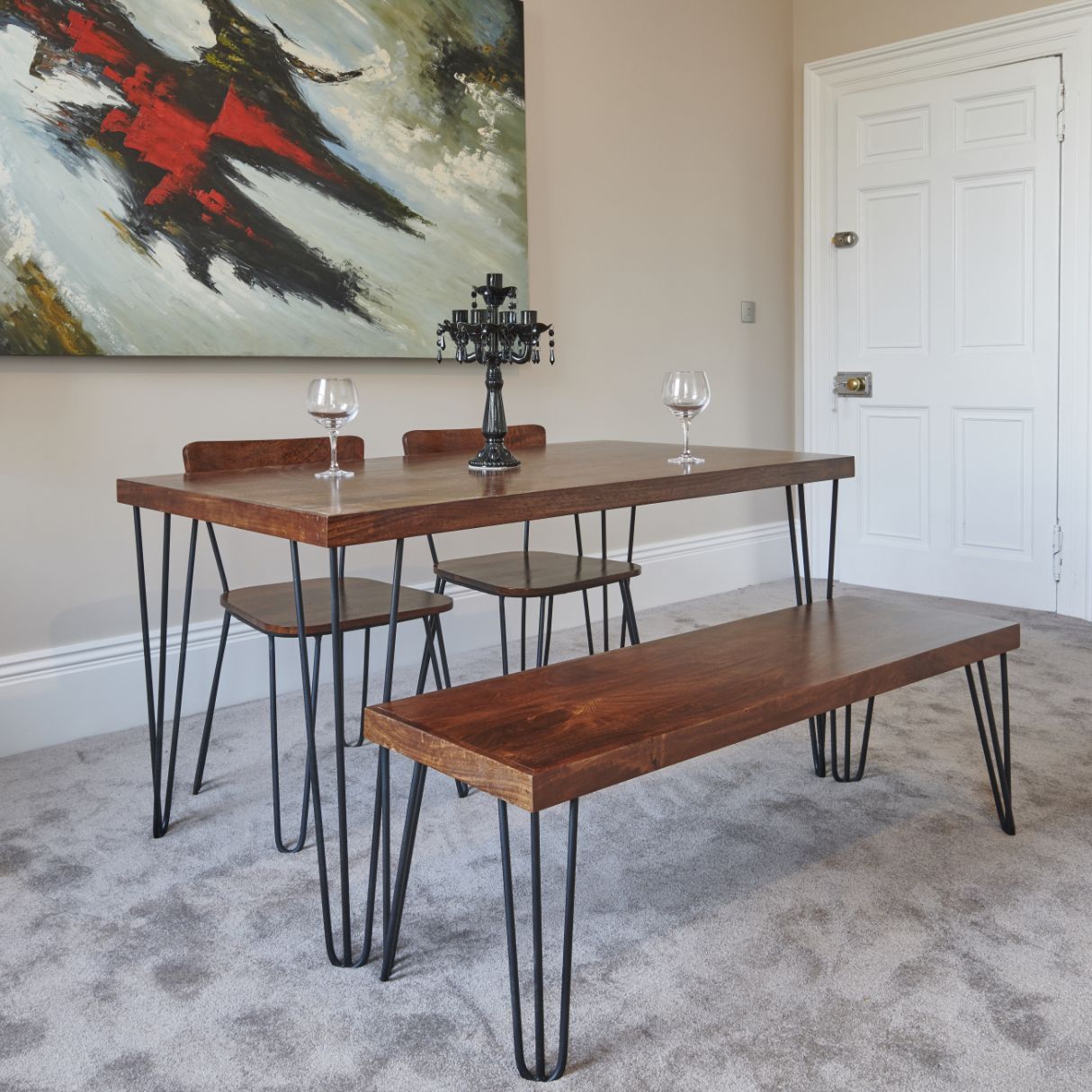 Welcome to our collection of Solid Wood Dining Room Furniture.
This collection features a variety of Dining Room Furniture essentials from many of our headline collections such as our Mango Wood Dining Tables as well as Rattan Dining Room Furniture.   
We also feature a wide variety of Solid Wood Dining Sets spanning from 2 seaters to 8 seater dining sets, which feature comfortably chic seating options such as our Fabric Dining Chairs.
All of our Indian Wood Dining Sets are available with a choice of chairs that include Solid Wood Chairs, Leather Rollback Chairs and natural Rattan Dining Chairs.