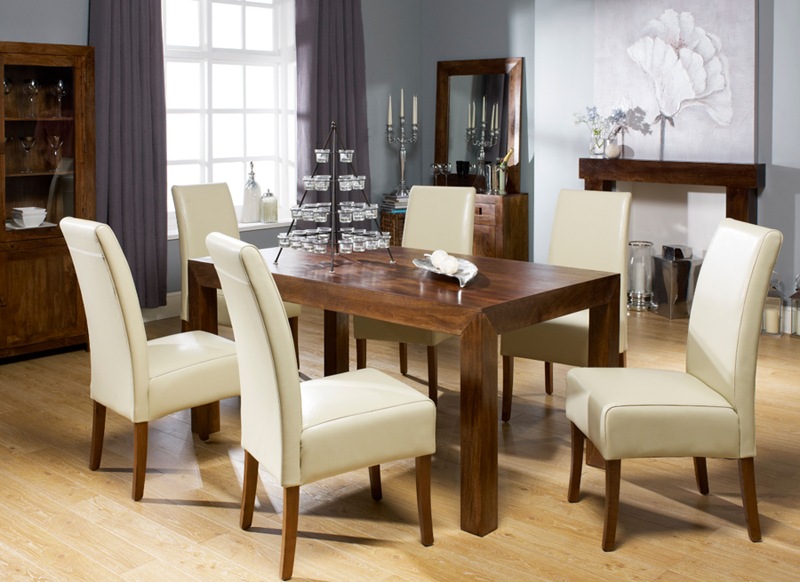 Welcome to our collection of Solid Wood Dining Room Furniture.
This collection features a variety of Dining Room Furniture essentials from many of our headline collections, including Dakota Dining Tables, Mango Dining Chairs as well as Rattan Dining Room Furniture.   
We also feature a wide variety of Solid Wood Dining Sets spanning from 2 seater to 8 seater dining sets, with our Natural Wood Dining Sets collection featuring examples from our Jali, Cube, Mango and Dakota Furniture designs.
All of our Indian Wood Dining Sets are available with a choice of chairs that include Solid Wood Chairs, Leather Rollback Chairs and natural Rattan Dining Chairs.