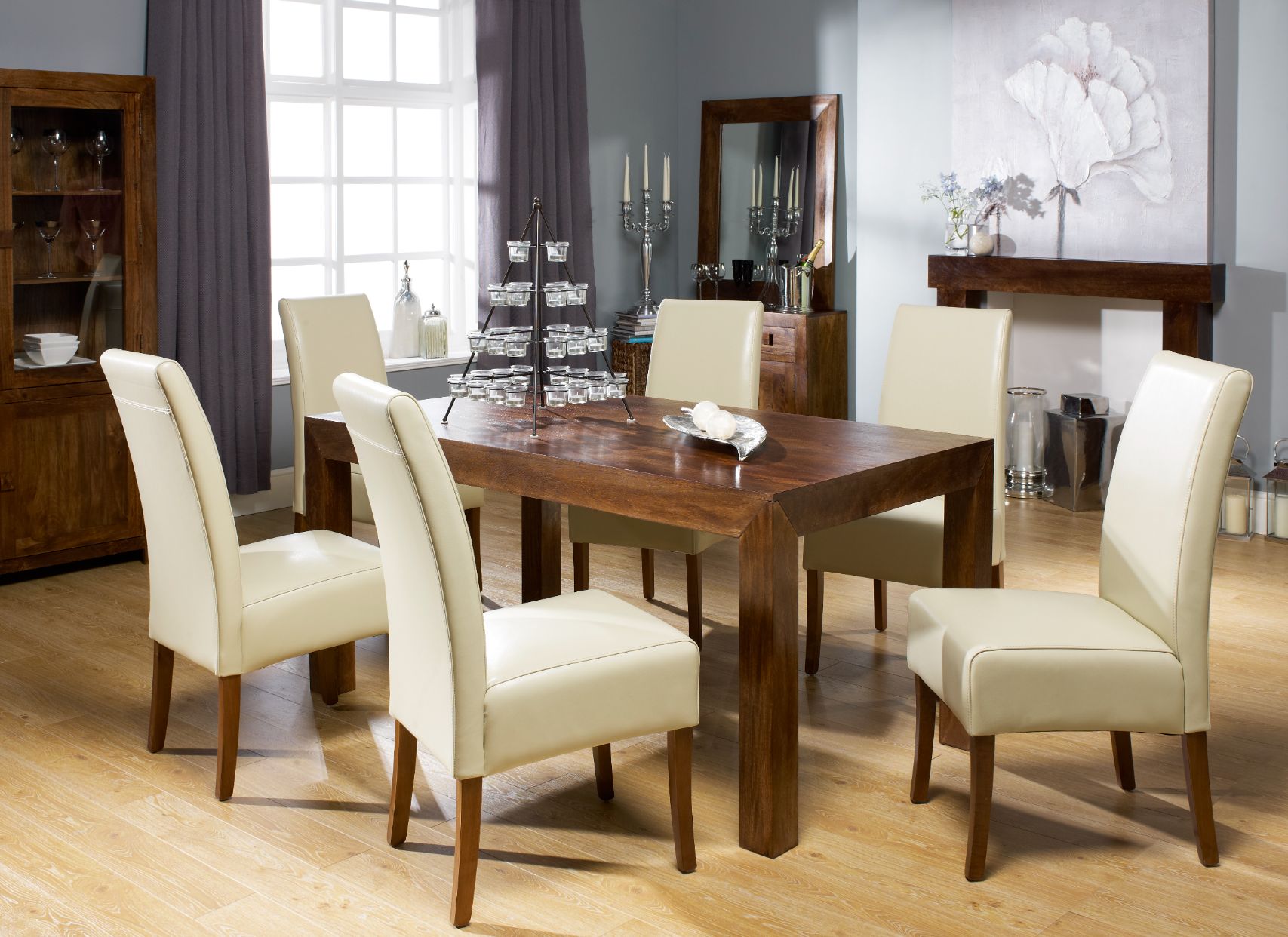 Welcome to our collection of Solid Wood Dining Room Furniture!
Our collection features a stunning selection of handcrafted Wooden Tables and chairs that are perfect for creating an inviting and stylish dining room. Whether you're looking for a cozy 2 Chair Dining Set or a larger 8 Chair Dining Set, we have something for every need and budget.
Made from the finest woods available, our furniture is not only beautiful but also built to last. Each piece is carefully crafted by skilled artisans, ensuring that it is of the highest quality and will be a cherished addition to your home for years to come. Whether you're looking for a classic wooden dining table or a modern set of Chairs.
Browse our collection today and start creating the dining room of your dreams!