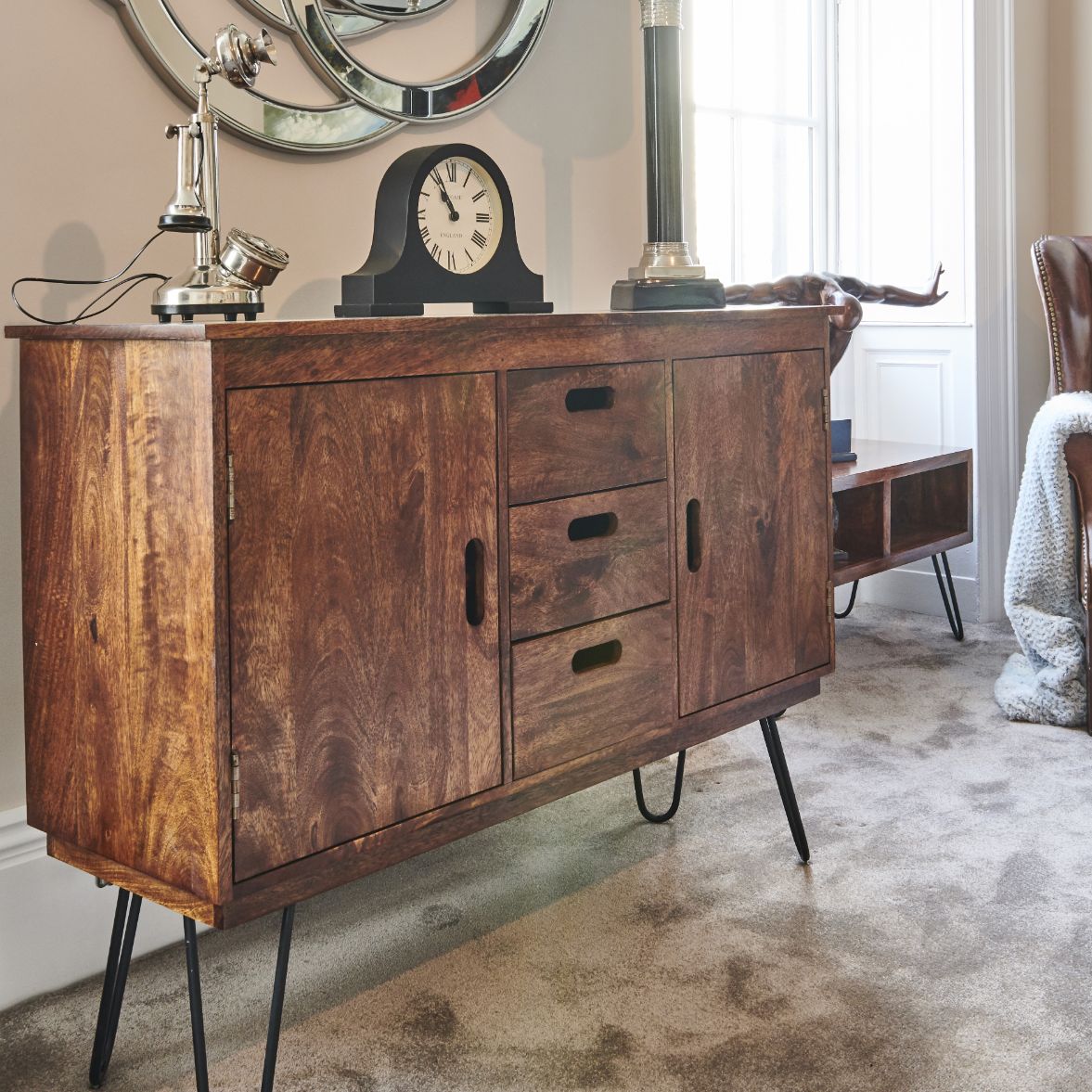 Welcome to our Vintage Furniture range - a deluxe collection of premium units designed to bolster your home living experience as well as contributing to a fantastically sleek aesthetic.
Incorporated within this variety are beautiful products like our Vintage Sideboard for amazing storage oppertunities, and are crafted to support you and your houshold throughout the years. The 1950's style showcased within these Solid Wood Furniture pieces represents the seamless designs and premium quality you desire within your home.
This range encompasses naturally sourced Mango Wood to ensure a great looking yet durable finish to all of our pieces. This guarantees a high quality living experience as well as lasting for years to come and supporting even the most active of families.
Seen below in this range are a variety of different products such as our Vintage Coffee Table, so that you can pick and choose to suit your personal requirements. 
These units are finished with a dark wood finish for ultimate sheen.
Browse this extensive variety below to begin your dream wooden furniture aesthetic.