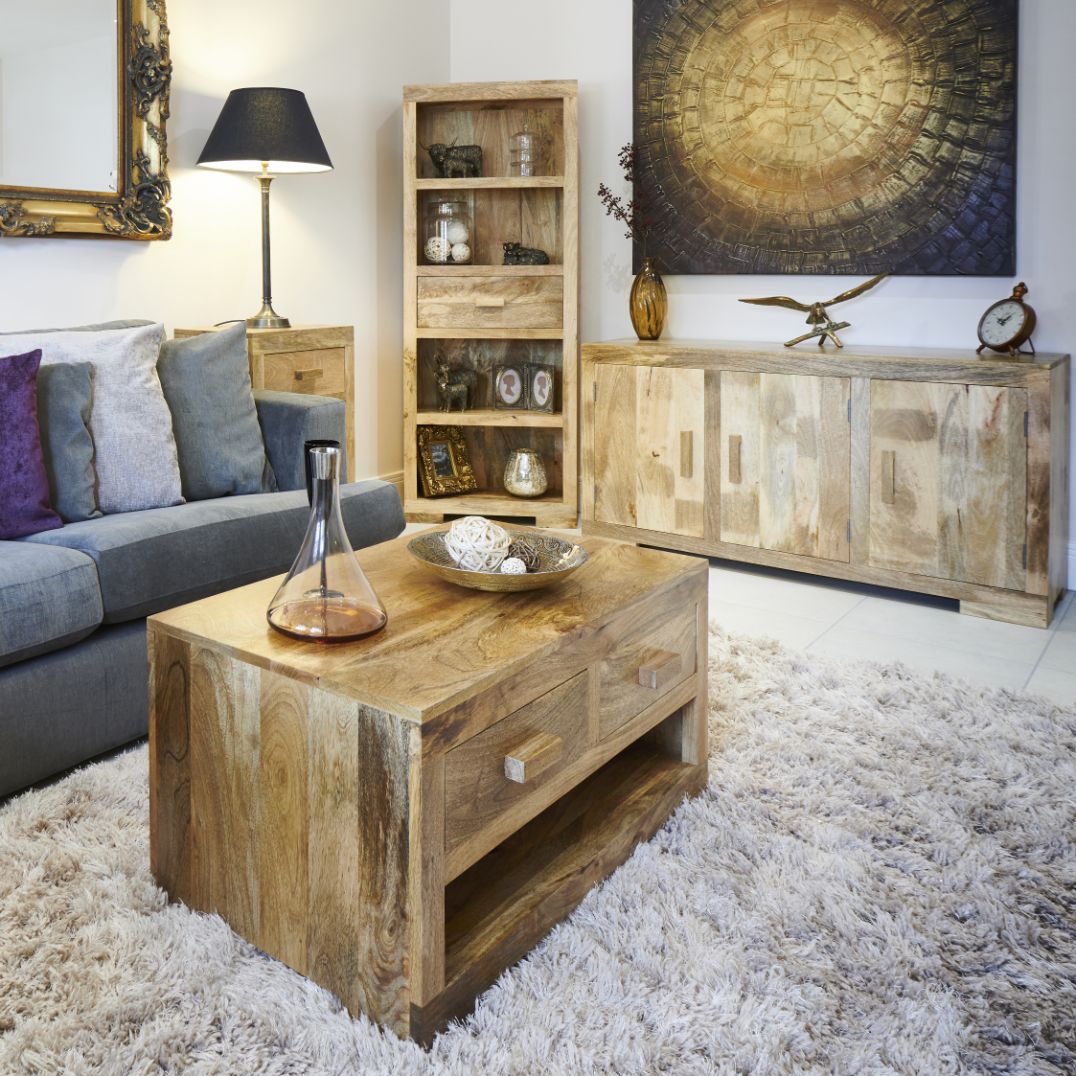 Welcome to our fantastic Solid Wood Living Room Furniture.
On this page you will find an immersive range of premium Wooden Furniture, crafted from the highest quality naturally sourced wood, these units are built to last and encompass an abundance of potential through style, service and storage, as such as our Wood TV Stands.
From Wooden Fire Surrounds to our Industrial Bookcase, there are styles here for every desire, size or aesthetic - meaning you will not be disappointed. Solid Wood Furniture is an on-trend fashion that is sweeping across the UK, leaving a thriving burst of Indian flair within any household. 
Available in both a thrilling dark and vibrant light wood finish, these units have the versatility to blossom within your household.