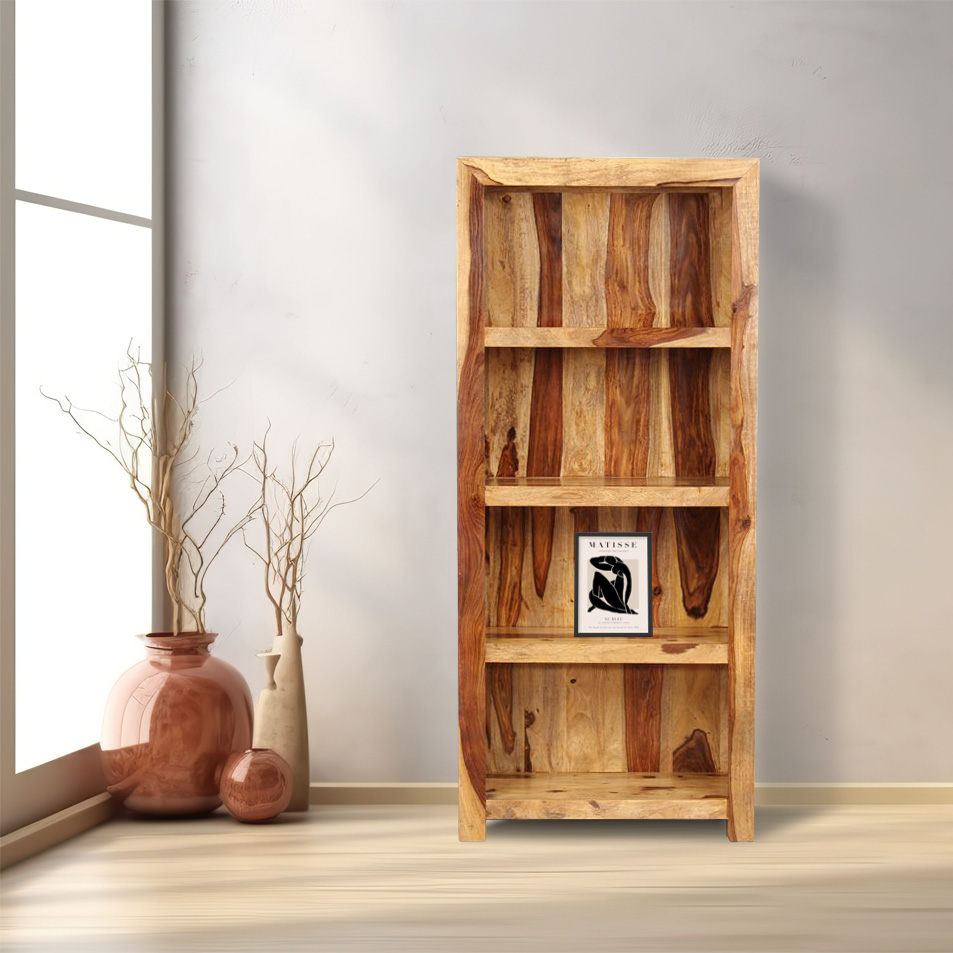 Welcome to our Cube Furniture range.
Bursting with luxuriously sophisticated products, these units feature natural, light and honey wooden finishes to suit your specific requirements or aesthetics. Our wide selection of premium Solid Wood Furniture allows you to furnish your living room, study, bedroom and dining room thanks to their heightened versatility and sleek exterior.
Crafted from Sheesham Wood, these fantastic products are complimented with modern metal handles to accentuate the on-trend charisma, as well as creating a functionally seamless unit including classics such as Solid Wood Bookcases.
This range is fashioned with a skilful eye to guarantee that our premium excellence is conveyed throughout every single piece or collection, and ensures that products such as in our Solid Wood Bedroom Furniture retain their exquisite quality.