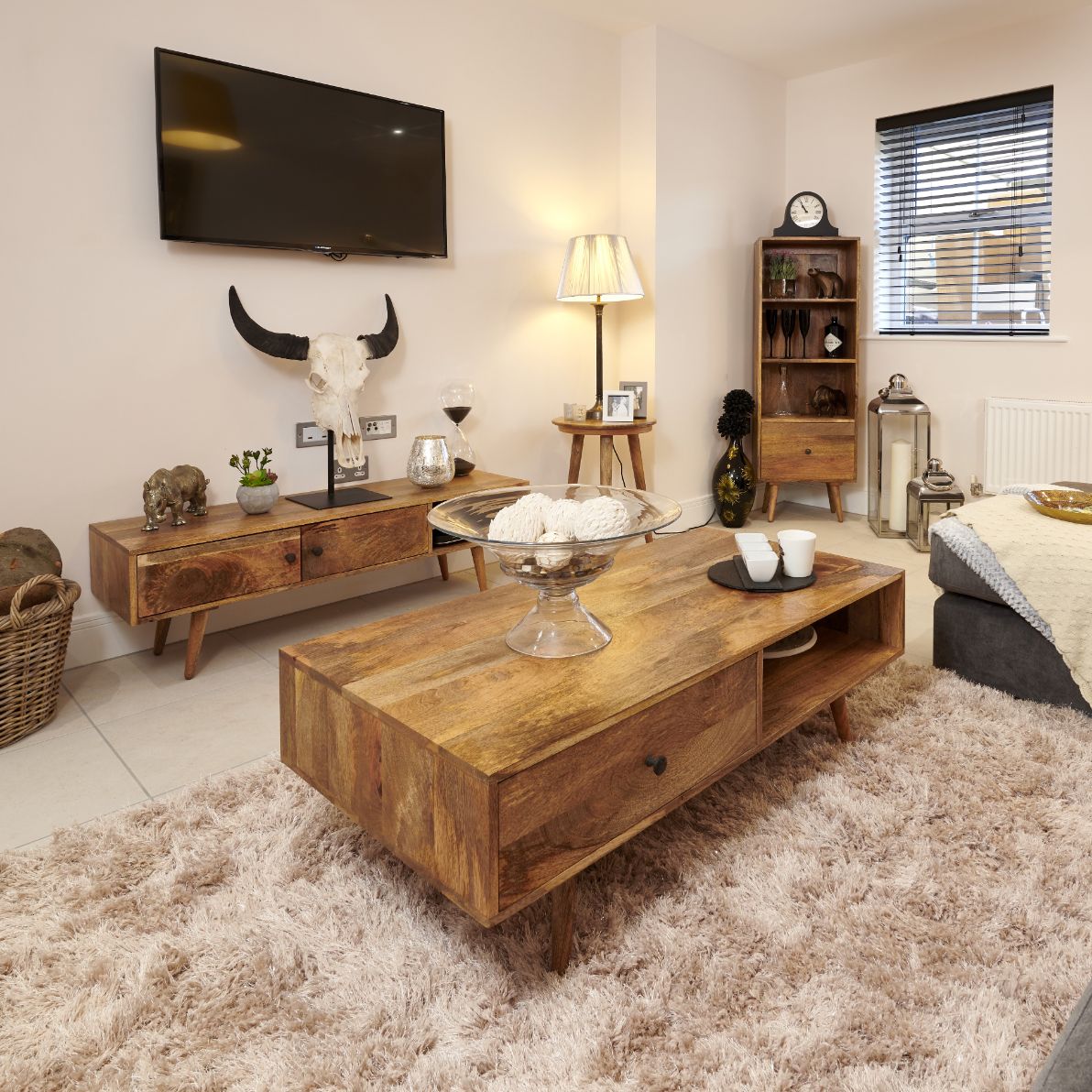 Welcome to our Light Retro Chic range, complete with modernised styles and deluxe products to heighten your home living.
Each amazingly sleek unit seen here has been designed with a combination of 1970's styles and a flair similar to our Vintage Furniture. The durable solid wood frame allows for an abundance of versatile units, from Solid Wood Coffee Tables to any of our chic accessories. 
This fantastic collection of stylish furniture options encompasses its amazing nature thanks to its Mango Wood fashion. Naturally sourced and crafted with a loving touch, these units are destined to last and forever heighten your home aesthetic.
Not only do these products incorporate great style, but they also support even the most active of families as well as provide practicality throughout hundreds of family events. 
Retro Furniture is a burst of fresh air to improve your interior design as well as provide a stable furniture collection with all the trimmings.