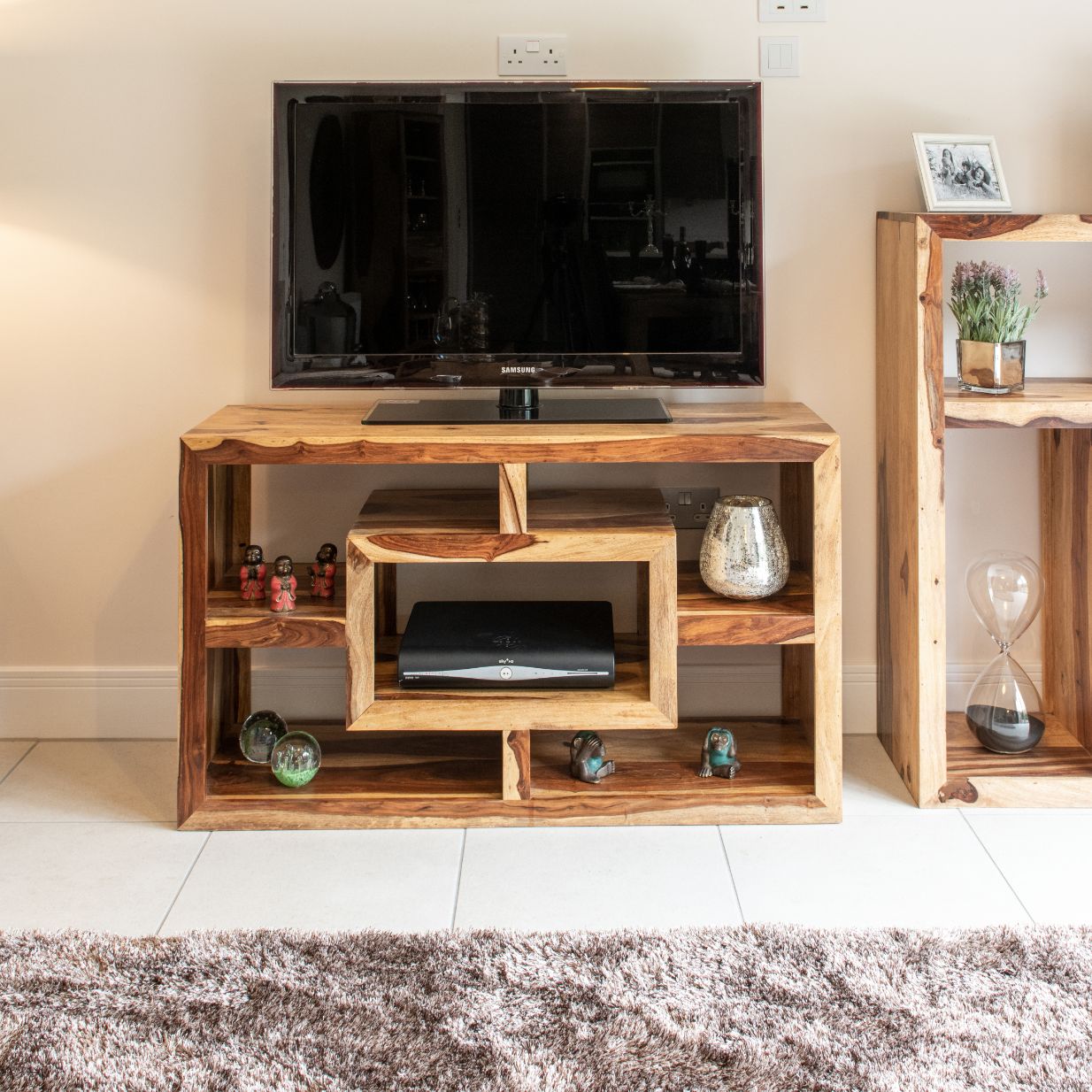 On this page, you will see our extensive range of Cube TV Units, which have been crafted with a loving touch to guarantee a luxurious aesthetic within your very home.
Similar to our Cube Bookcase options, these tv stands are perfect to support small, medium or even large TV Sets and offer a wide range of functional yet stylish designs. Furthermore, the sleek metal handles featured throughout some of these frames ensure an easy-to-use living room addition.
Each Cube TV Cabinet we offer has been crafted using only the finest naturally sourced Sheesham Wood - a material known worldwide for its sustainably ethical qualities which is sophisticated and exquisite.
Cube Furniture is a popular collection as a part of our Sheesham Wood Furniture ranges - all of which retain their charm throughout the years and uphold a durable exterior for you and your family to enjoy.