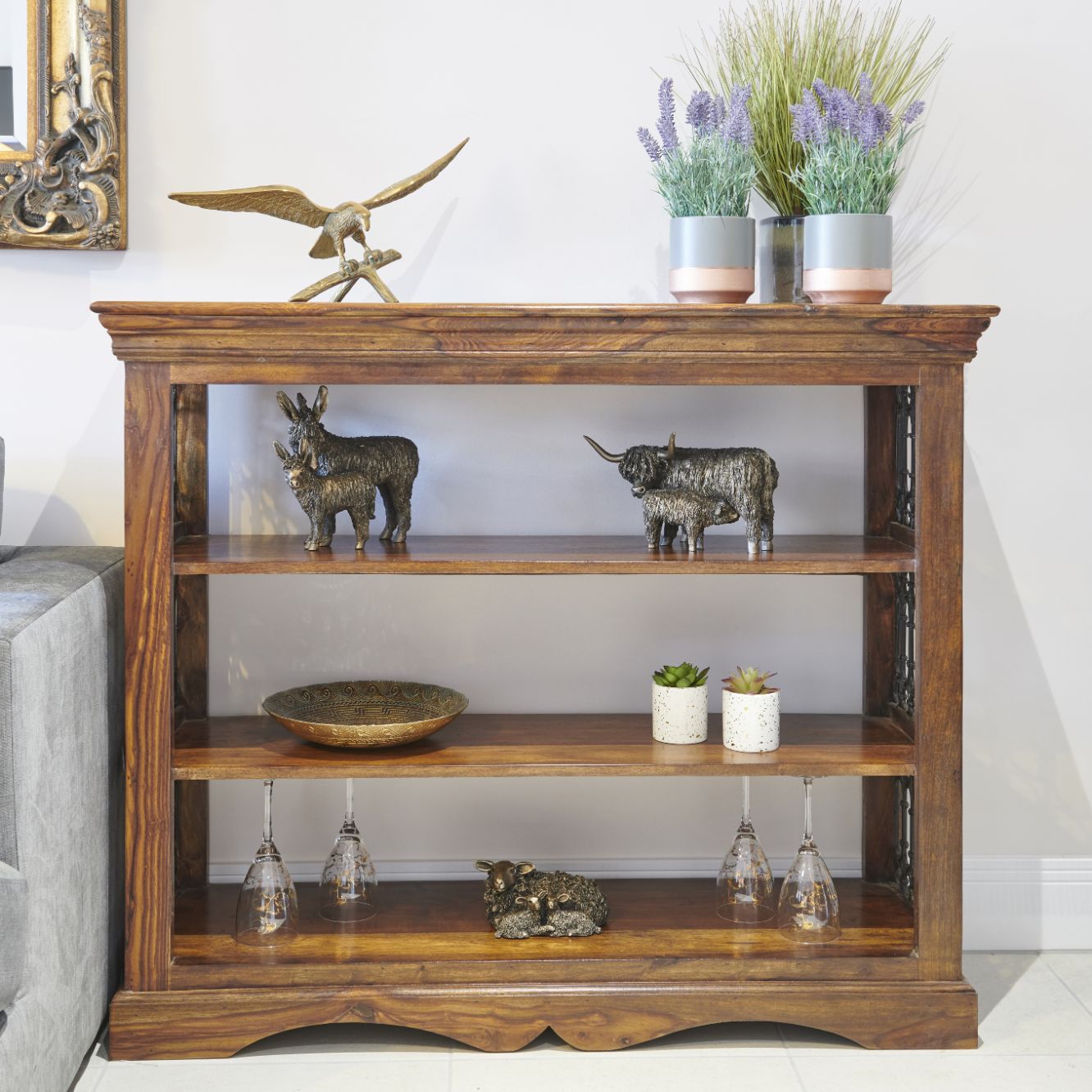 Welcome to our fantastic Wooden Bookcase units taken from the fantastic Sheesham Wood collection.
Comibining modern charm with a dash of Indian flair, these sophisticated units encompass the ability to support book, folder and decoration storage for the whole household to enjoy.
Each Jali Bookcase seen below is designed to provide your family with heightened experiences throughout the years, and is guaraneted to thrive within any room design. Jali Furniture is known for providing seamless furniture options which add a modern twist into your home atmoshphere.
Why not compliment these fantastic bookcases with any of our luxuriously timeless Jali Sideboard options.
All of our bookcases are crafted using naturally sourced wood for an aesthetically pleasing, yet ethically sustsainable furniture alternative.