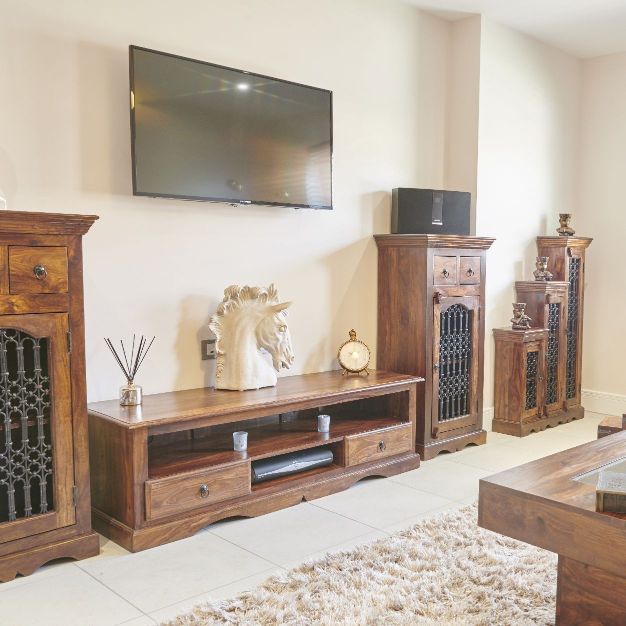 Welcome to our Jali Honey Range, a branch from our exclusively deluxe Jali Furniture collection.
We have bolstered these fantastic units by completing the products with a thrilling honey wood finish for that cosy yet tradtionally seamless aesthetic. These designs also feature on trend styles courtesy of Rosewood Furniture.
Including fantastic furniture options such as our Jali TV Units, this page highlights the seamless atmoshphere created with these contemporary pieces, and the long lasting durability each one brings.
By incorporating these Indian style iron detailings onto your furniture, you can complete transform any living room, dining room, study or bedroom with a premium sheen. The sleek surface areas and solid wood frames features within these furniture alternatives highlight an on trend modern design aesthetic which is sweeping across the UK.
Their thriving nature is thanks to the Sheesham Wood used, a renowned material which we naturally source and lovingly craft for all of our Solid Wood Furniture.