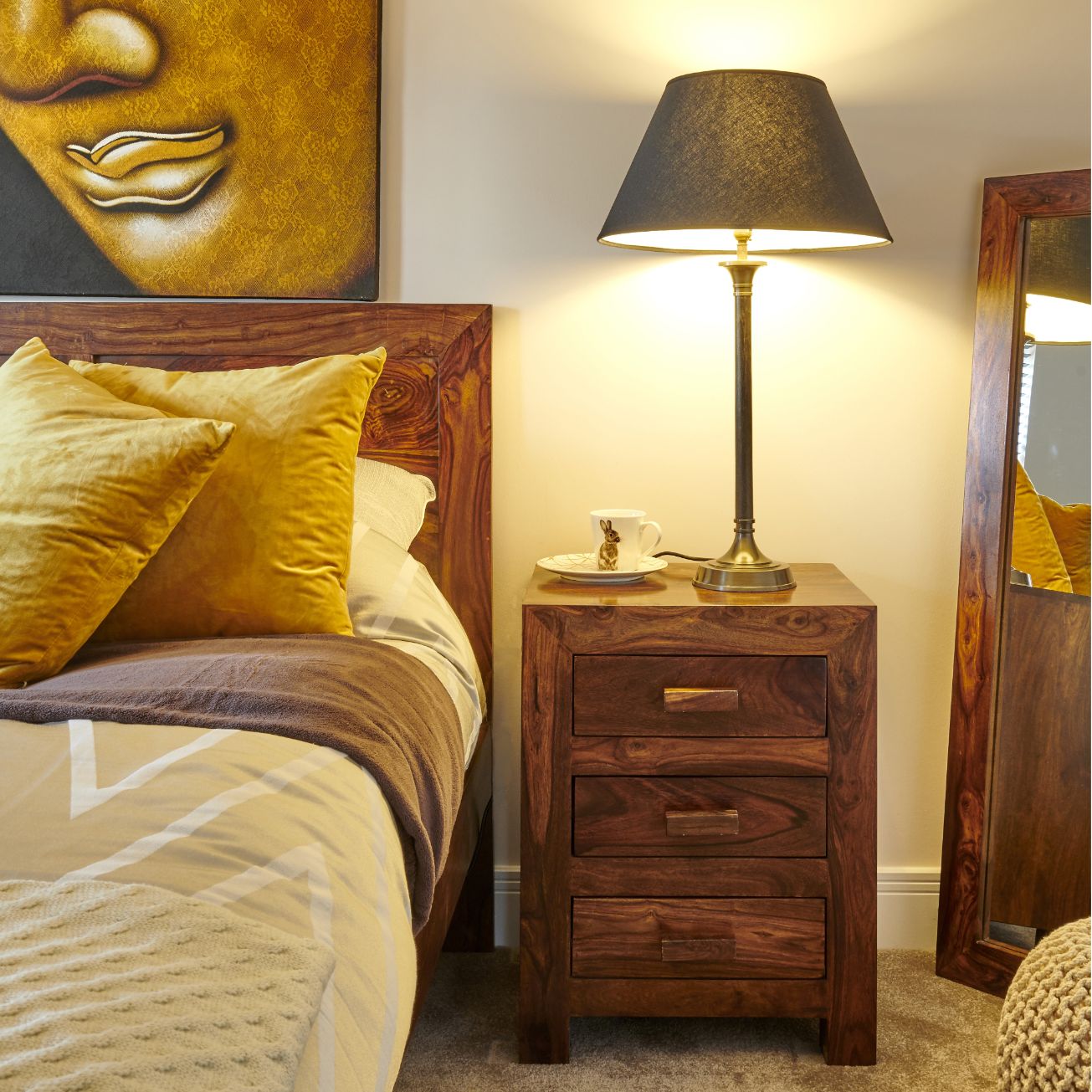 On this page, you will find our alluringly sophisticated Cuba Honey range, which exclusively partners with our Sheesham Wood collections.
Each one of these products is vibrant with a dash of Indian flair, as well as offering versatility to thrive within any home aesthetic or setting. This goes for the living room, bedroom, study or dining room - meaning you can completely transform your home with our premium Solid Wood Furniture.
Indian Rosewood is a fantastic material that is strong and durable, as well as encapsulating luxurious exteriors ideal for creating sleek wooden units. Here at Trade Furniture, we naturally source this handpicked material from India, and craft it with a skilful eye to guarantee a luxurious unit such as any of our Sheesham Coffee Tables.
Doing this method ensures the consistency of our units, from the Solid Wood Dining Tables to any of our decorative accessories - and will continue to thrive throughout hundreds of family experiences.