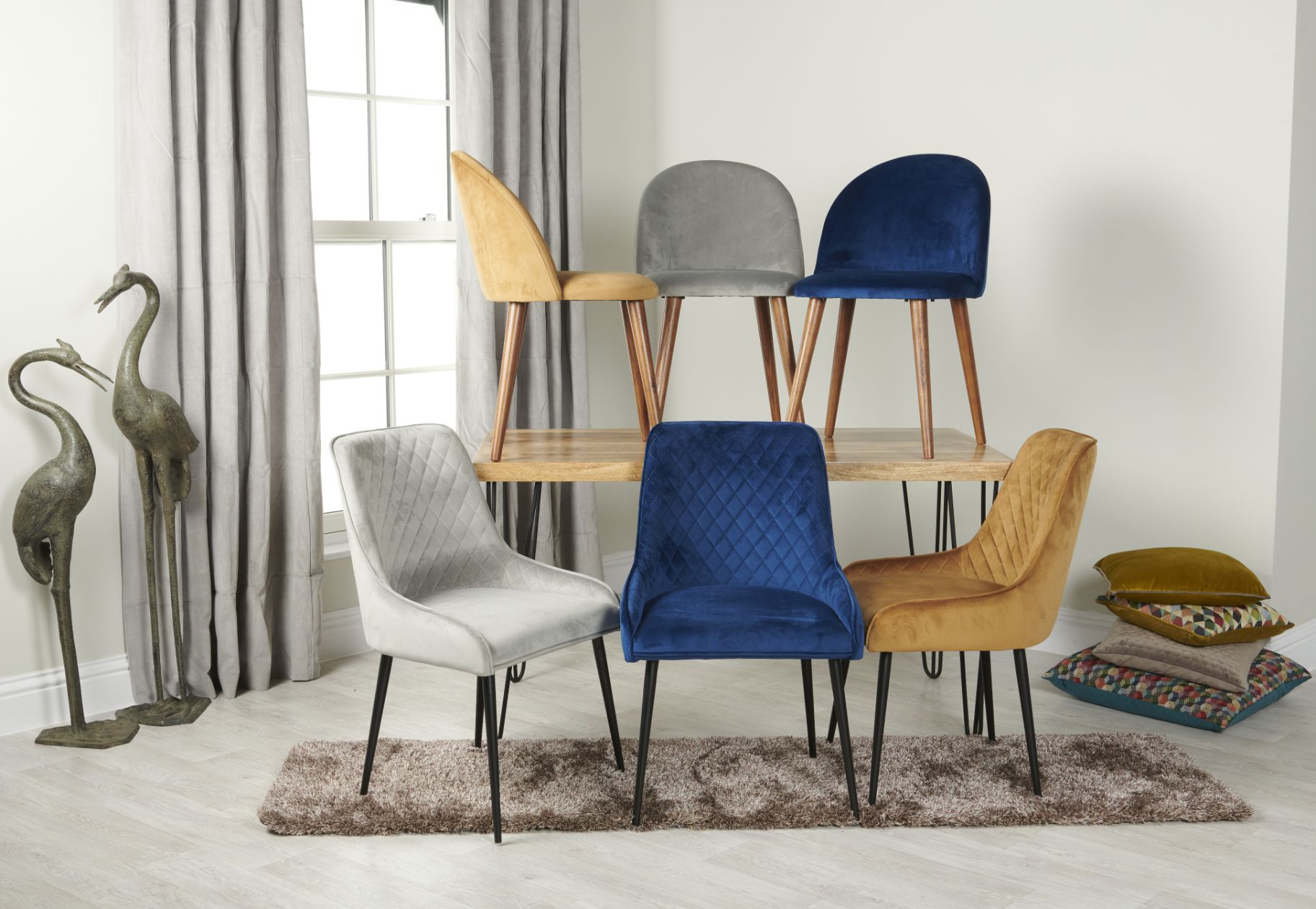 Welcome to our exquisitely chic Fabric Dining Chairs range. Combining modern styles with a dash of traditional flair, these solid wood frames can support and bolster your dining experience with seamless luxury.
Encompassing a wide range of designs including the popular Henley Velvet, we are proud to offer a versatile collection of dining chairs to suit any Solid Wood Dining Table. 
These popular on-trend designs are crafted to ensure a comfortable, supported seated experience, whilst maintaining that renowned charming aesthetic. Each and every one of these seats can also be used in a variety of settings, featuring in ranges such as Solid Wood Living Room Furniture as spare seating. So why not pair your own Solid Wood Table and Chairs together to create a personally unique home interior design.