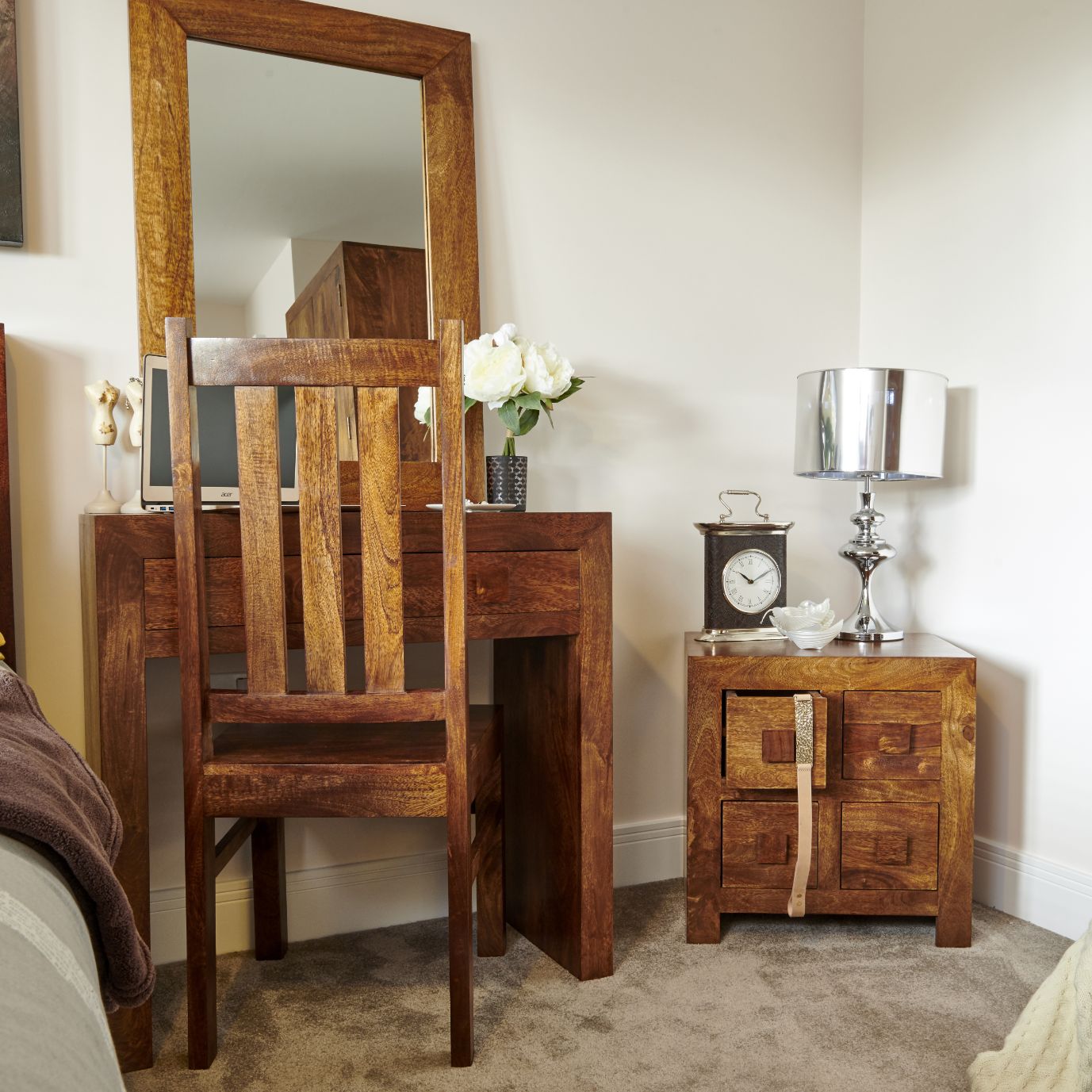 Welcome to our vast range of Wooden Dressing Table units, perfect for makeup, perfumes and overall storage.
In sleek, compact designs, these Solid Wood Furniture options are designed to thrive within any bedroom aesthetic, whilst retaining their ethically sustainable nature. By incorporating any of these dressing tables into your home, you can forever heighten your styling, living and relaxing experience.
Furthermore, all of our Solid Wood Bedroom Furniture is crafted with a loving hand and highlighted to showcase a wide range of styles and designs. These feature several different materials, including Sheesham Wood, which have all been naturally sourced and thoroughly inspected to be of the most premium quality.
Similar to our Bedside Cabinets, all of the sleek tables seen here are durable and seamlessly timeless for a thriving furniture addition. 
Browse our fantastic dressing tables below for bolstered style, service and storage.