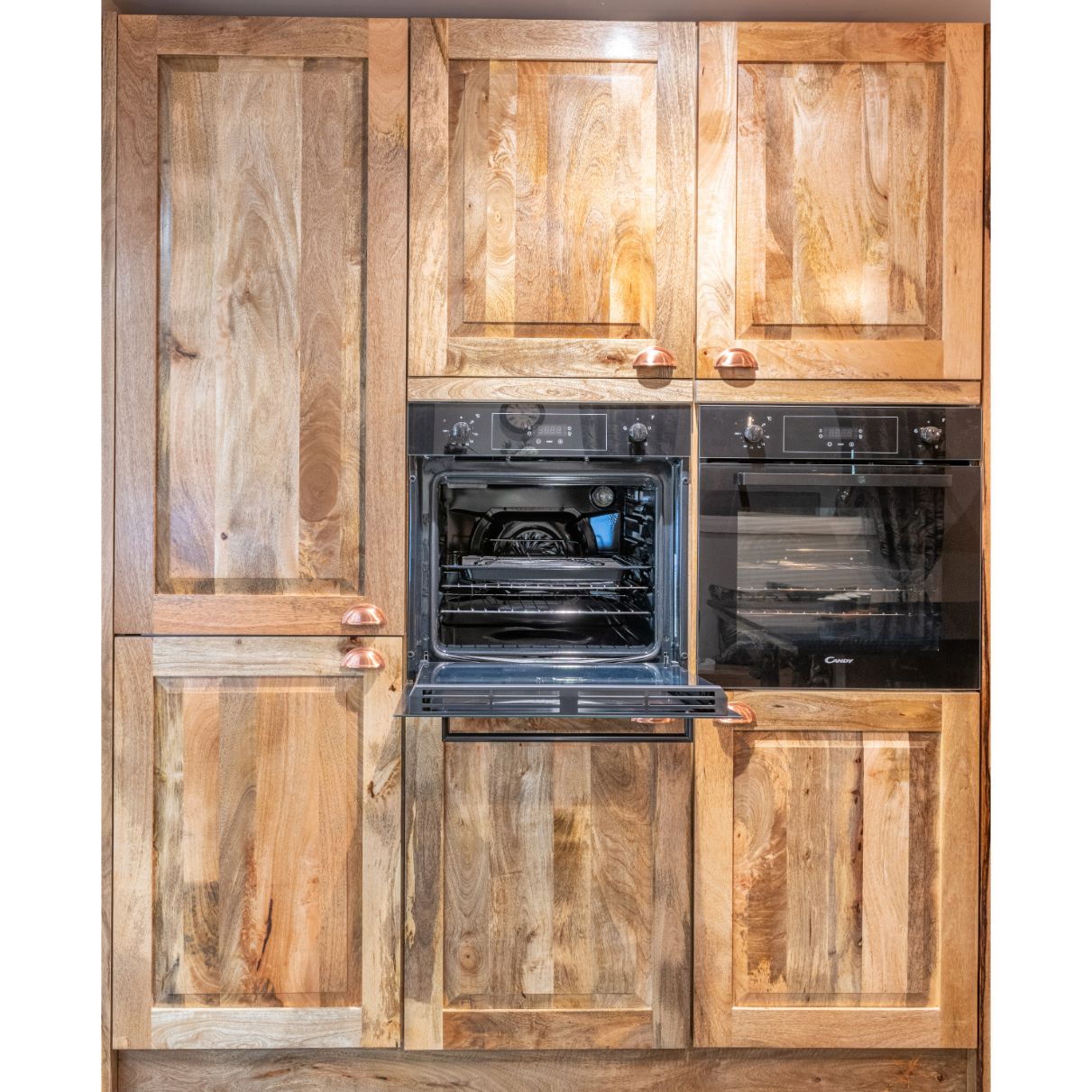 Welcome to our fantastically chic full height units.
These amazing Kitchen Furniture units are designed to support your kitchen essentials and help revamp your cooking, cleaning and overall living experience throughout the years.
The naturally sourced Mango Wood featured within these sleek solid wooden frames is complete with a virbrant light wood finish and ensured to retain that charismatic Solid Wood Furniture charm.
Complimenting any of our Solid Wood Kitchen Cabinets, each of these outstanding pieces can be used to support fridges, ovens and even extra kitchen essentials.
By offering ethically sustainable furniture alternative, we can guarantee healthy lifestyle options that radiate with a vibrantly luxurious warmth. As such, these centrepieces are long lasting and storng enough to wthstand hundreds of different experiences for you and your family to relax in. 
Furthermore, these kitchen essentials can be further accencuated with any of our matching Mango Wood Furniture products, making for an entirely fashionable home aesthetic.