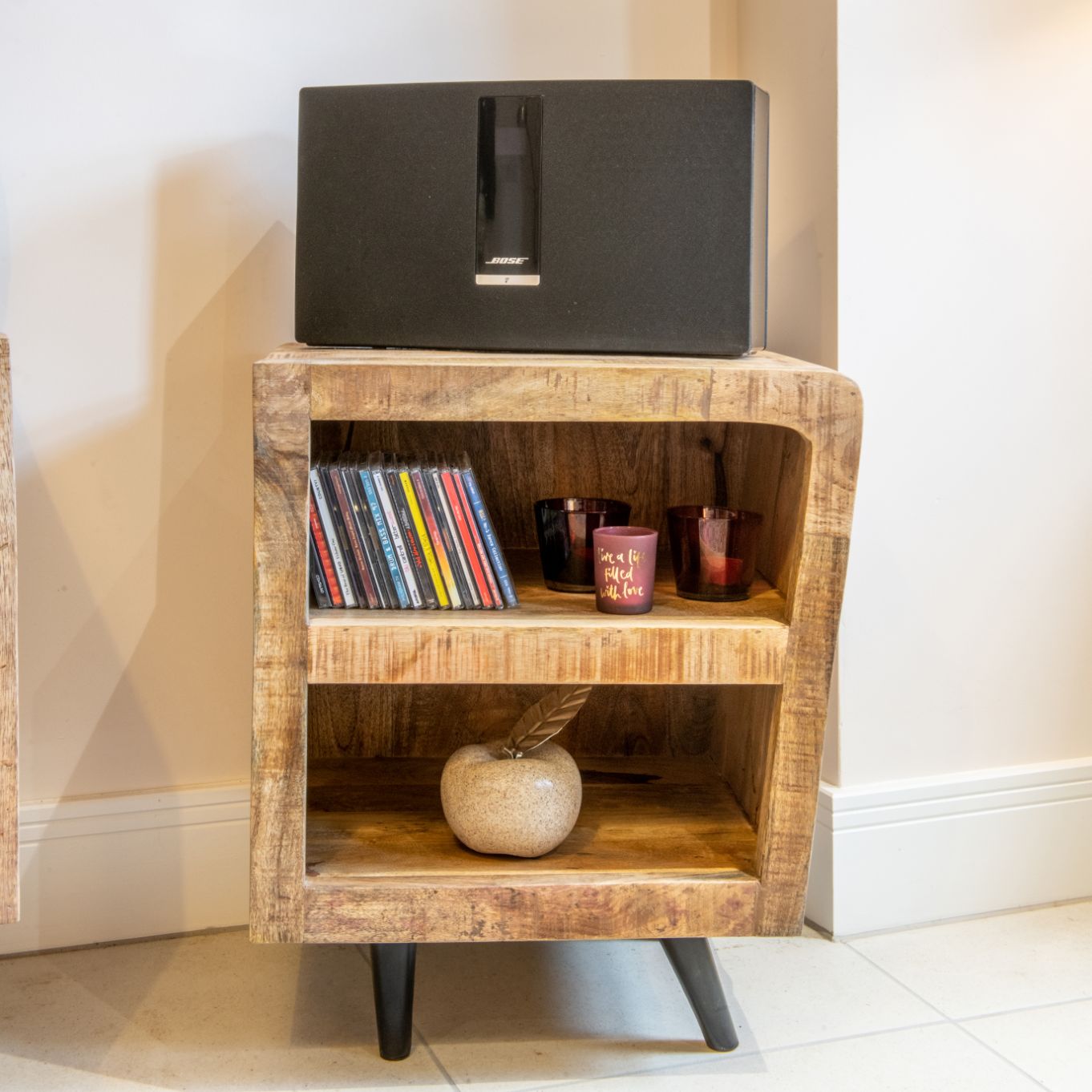 Welcome to our fantastic range of premium Solid Wood Hi-Fi Units. All of our gorgeous Solid Wood Furniture units are crafted with expertise to support tv boxes, small tv sets or extra-musical accessories.
Their compact frames allow for an efficient space-saving design, whilst still brimming with an abundance of storage opportunities which gives families that extra burst of potential.
Each of these Hi-Fi Units is crafted with naturally sourced wood such as our well renowned Mango Wood Furniture collection. Appearing in many of our collections such as the Industrial Furniture collection which has a striking metal detailing.
These units also come in a range of colours and designs. So, you can pick the perfect addition to your home. These selected furniture additions are complemented, with other more substantial products, such as Solid Wood Sideboards.
Check out these fantastic products which will leave you with a staple piece of furniture for years to come.