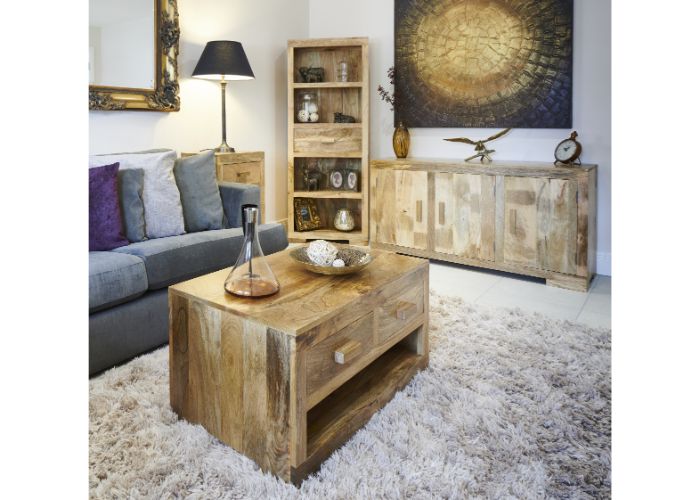 On this page you will find all of our alluring Mango Wood Coffee Tables. Each product we offer is crafted with a skillful hand using only the finest naturally sourced Mango Wood.
Perfectly designed with you in mind, any of these amazing units will thrive in your family living room and act as the luxurious centrepiece to tie it all together.
Combined with our Mango Sideboards or Mango TV Units, these chic additions will thrive and add a radiating warmth into your home for years to come. 
Some of these tables can even be used as Mango Bedside Tables thanks to their versatile nature - allowing for a multitude of different oppertunities for your household. 
Mango Wood is a durable material which is growing in popularity, which we heighten by ensuring only naturally sourced Indian Wood is incorporated into our lavish solid wooden frames.