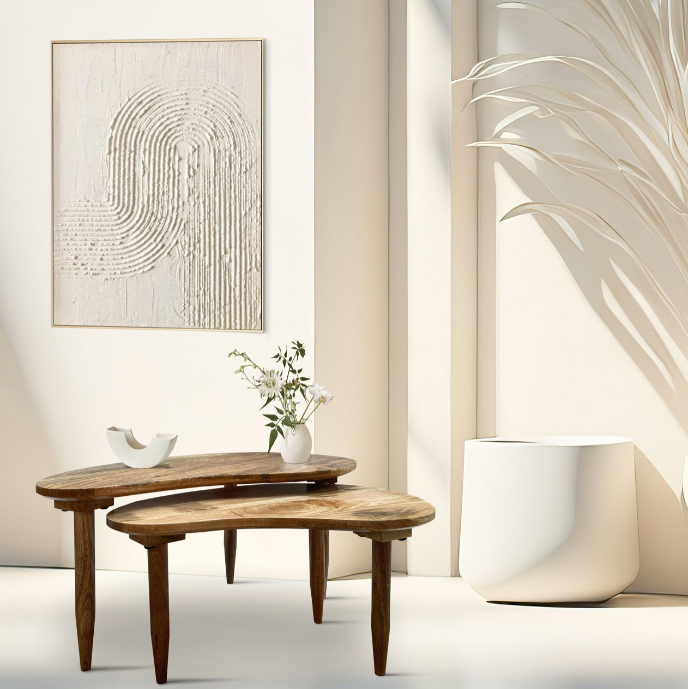 Welcome to our fantastic range of Mango Coffee Table units. 
Suited to heighten your living and entertainment experience, these sleek, fashionable furniture options encompass style, service and storage within their solid wooden frame. 
Mango Furniture is known for retaining a seamless exterior throughout hundreds of experiences and is a reliably modern way to revamp your aesthetic. A big part of any Mango Living Room Furniture Design, the tables we provide either highlight a light or dark wood finish so that you can add a personalised touch to your environment. 
Solid Wood Coffee Tables are a popular furniture alternative that features in thousands of homes across the UK, which is why we ensure only naturally sourced materials are incorporated into each product.
Mango Wood is known worldwide for upholding a strong supportive nature that can be crafted into versatile units. This durable exterior is useful to support drinks, magazines and even decorations so you can live comfortably yet luxuriously.