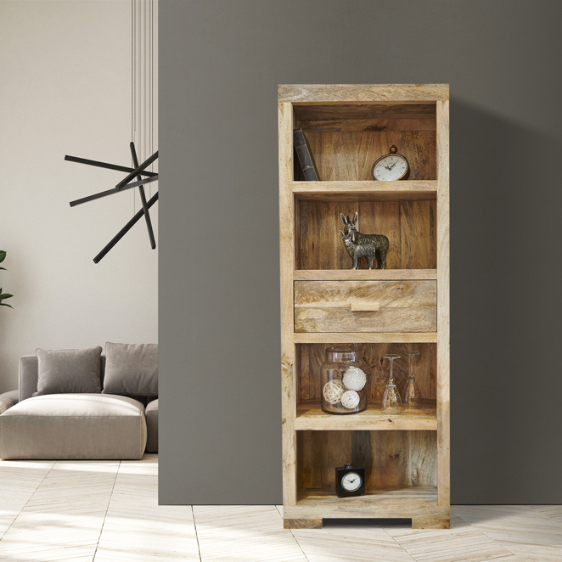 On this page, you will see our deluxe range of Mango Wood Bookcase options, offering style, service and storage throughout their solid wooden frames.
Here at Trade Furniture, we strive to provide fantastic units which not only look good but retain that charmingly sleek long-lasting life. That's why these units feature the most premium Mango Wood which is naturally sourced and crafted with a skilful eye. 
All of our solid wood furniture products seen below encompass a wide range of styles and designs. This means we can confidently provide sleek, sophisticated units which feature premium materials and last throughout the years. You can use these bookcases with rattan baskets, or just on their own to bolster your home living experience. 
Offering both light wood finishes and an exquisite range of Dark Mango Furniture, there are units here to suit every aesthetic or requirement - so you won't be left disappointed. 
These Mango Living Room Furniture units can also be incorporated into your study area, and can seamlessly support books, folders and decorations for your personalised touch. 
Why not compliment these modern bookcases with any of our tables or storage units - such as our Mango Coffee Tables. 
Browse our bookcases below and begin your dream home interior design.