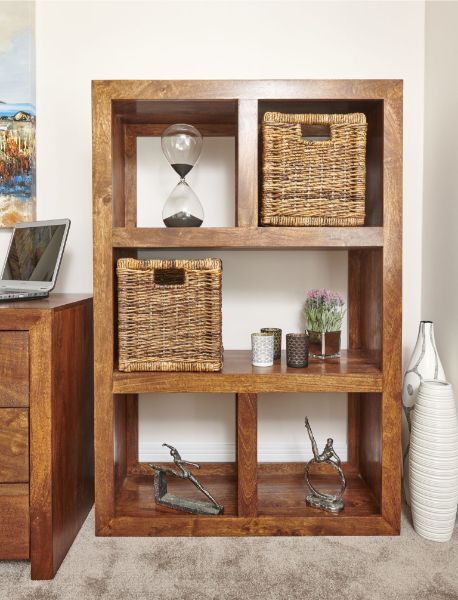 Welcome to our fantastically chic range of Mango Wood Bookcases, complete with solid wooden frames and sleek shelves suitable for books, folders, dvds and much more! 
Wooden Bookcases are known for combining traditionally seamless materials with thrilling modern designs for an on-trend addition into any home aesthetic.
Here at Trade Furniture we bolster this by using only the most premium Mango Wood from India, which has been naturally sourced and then fashioned with a skillful hand which can create a vast variety of different style products, such as the Industrial Bookcase. 
By using our Mango Bookcases, you are heightening your living experience. Each and every one of our products are made with you in mind, so that your household can get the full use out of any of our units. 
These shelves take a multitude of different accesories, such as flowers and photographs, whilst also providing an abundance of space for books and folders. Some of our luxurious pieces also encompass drawers to securely store media accesories, remotes or extra home needs.
We ensure that our Mango Wood Furniture products are bursting with charisma and are destined to thrive within your home setting, whether it is the living room, dining room, bedroom or study.