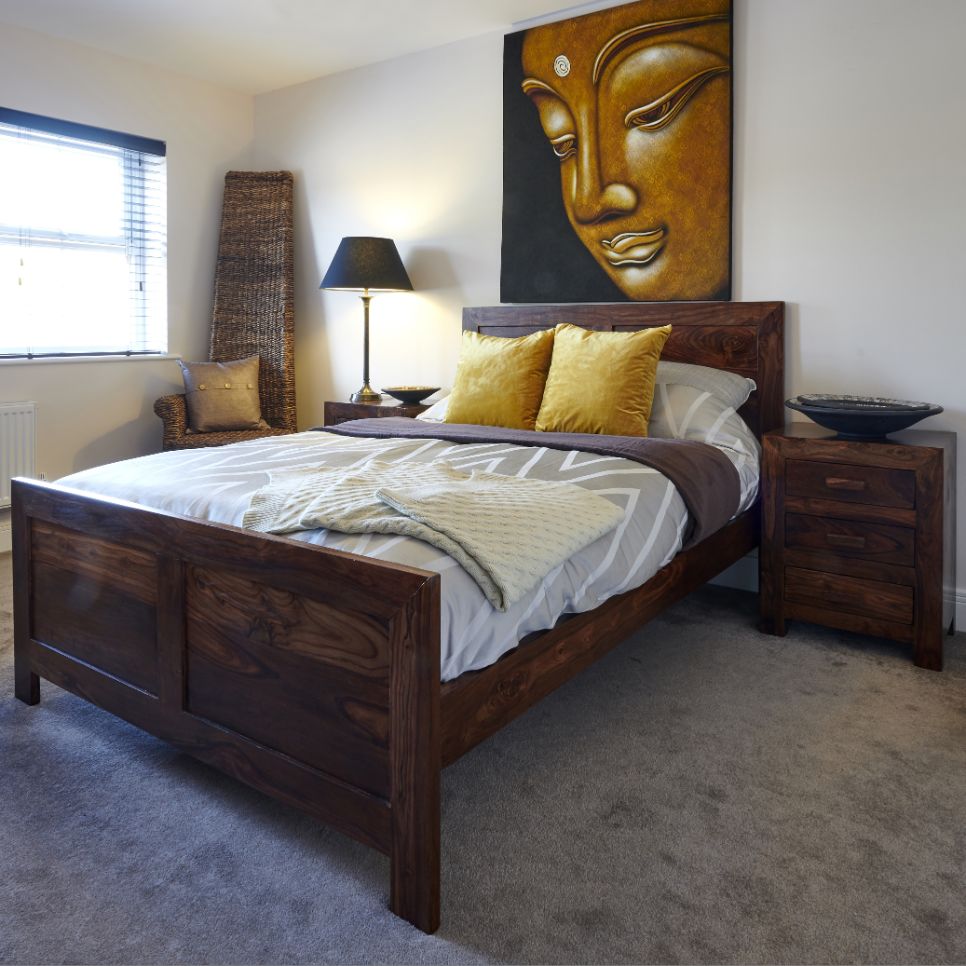 Welcome to our collection of Solid Wood Beds with Mattresses. Each bed is handcrafted and designed for both style and quality. With a diverse range of designs, colors, and wood options to choose from, you'll find the perfect Wooden Bed to match your interior decor.
Crafted from ethically sourced Mango Wood and Sheesham Wood, our Mango Wood Beds are a sustainable choice that reflects your commitment to both style and the environment. These Sheesham Wood Beds are built to last, providing you with years of restful nights and timeless beauty.
What sets our collection apart is the availability of Royal Crown, Victoria, and Tencel mattresses. These premium mattresses are designed for ultimate comfort and support, ensuring a rejuvenating sleep experience night after night. 
Elevate your bedroom with a handcrafted Wood Bed and experience the perfect blend of style, practicality, and durability. Explore our collection today and transform your bedroom into a sanctuary of comfort and elegance.