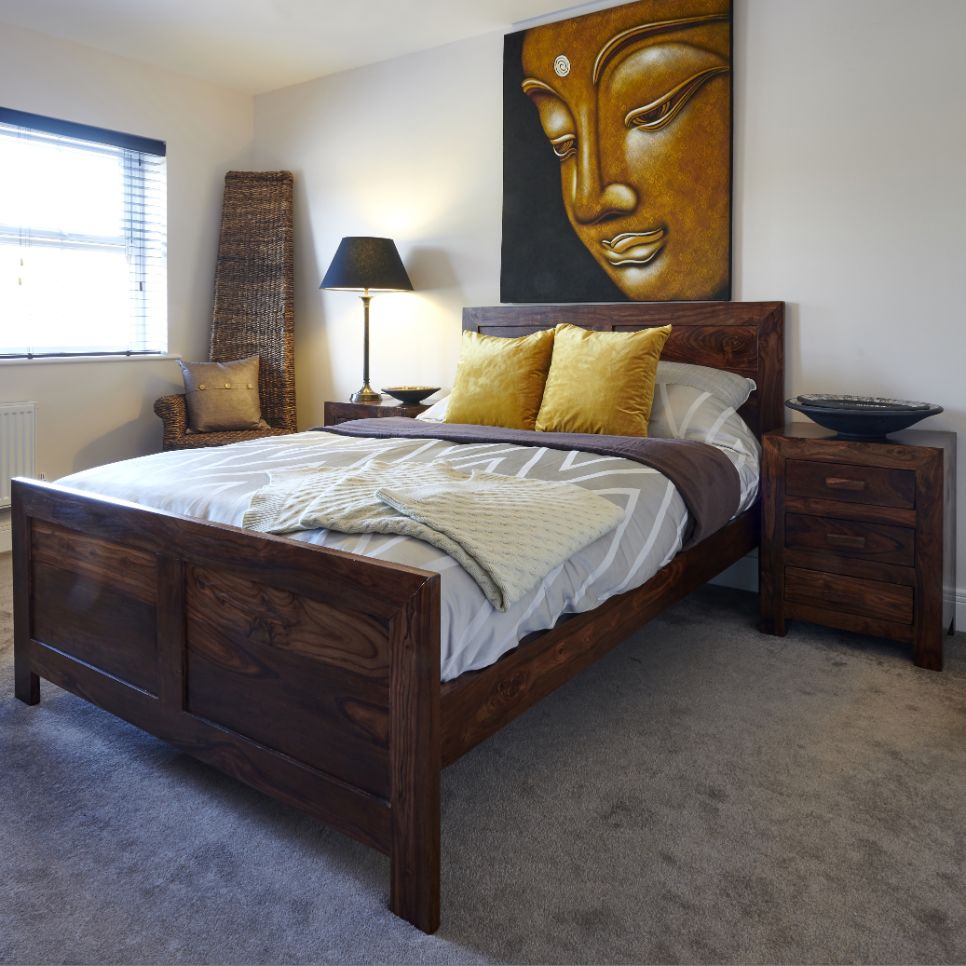 Welcome to our fantastic range of wooden beds, which are perfect for sleeping and relaxing.
The sturdy, durable solid wood frame makes these beds perfect Solid Wood Bedroom Furniture units, and as such act as a luxuriously sophisticated centrepiece.
Here at Trade Furniture, we strive to promote a healthy lifestyle, and as such provide a wide range of ethically sustainable furniture alternatives, which feature materials such as Sheesham Wood. Our wide variety of designs and styles means you can add your own personal twist as well as showcase either a dark, natural or light wood finish. 
Furthermore, these fantastic sets can be complemented with any of our other bedroom furniture, including our Solid Wood Wardrobes, for bolstered style, service and storage.
These beds are further heightened with a premium range of exquisite mattresses, offering support and comfort throughout the years. Within this page are Royal Crown, Victoria and Tencel styles to suit your personal needs. So why not kick start your dream bedroom with these deluxe pieces, from any of our Sheesham pieces to our fantastic Mango Wood Bed collection.