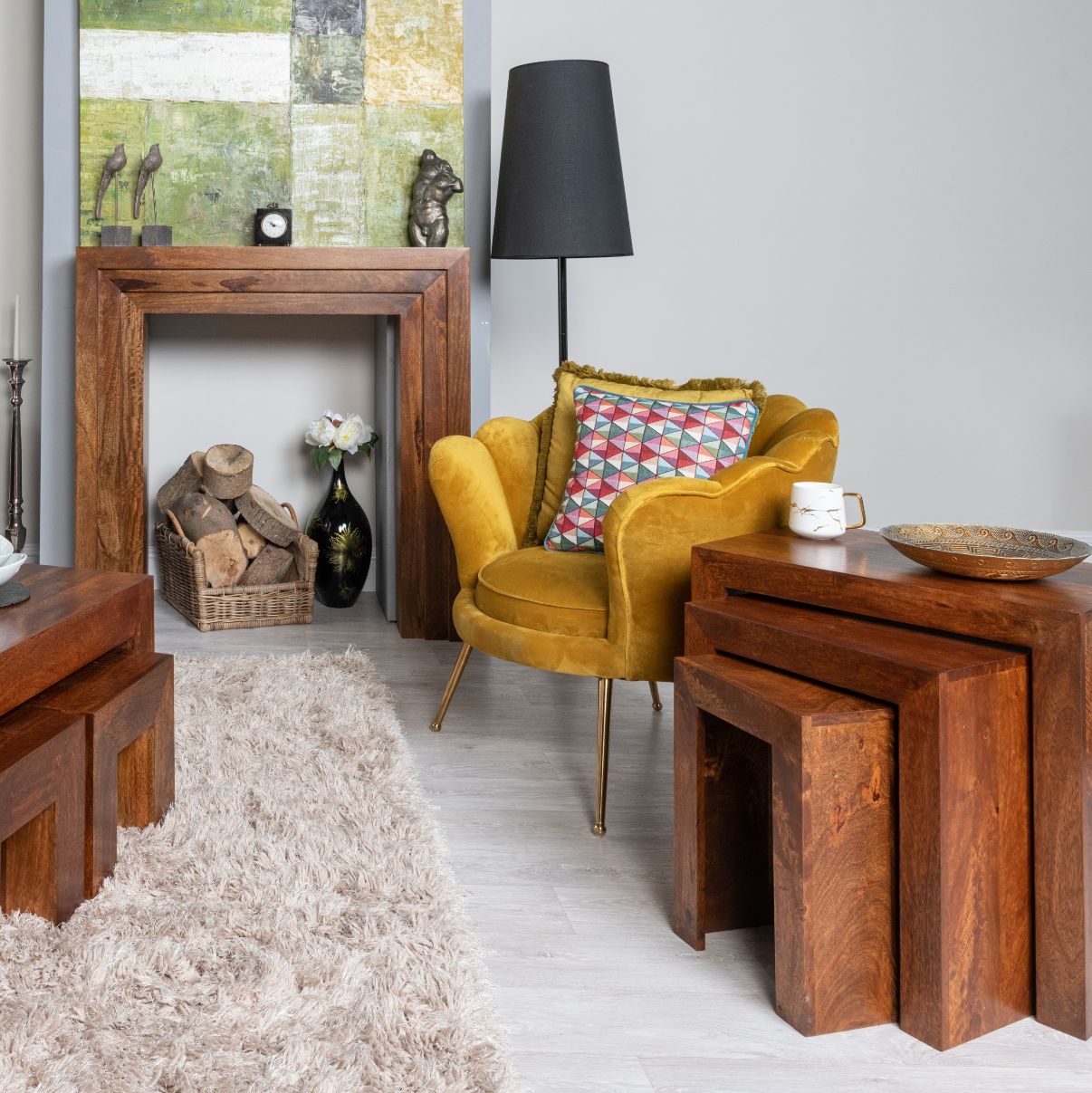 Welcome to the solid wood furniture collections page. We pride ourselves on the design and manufacture of our 100% solid wood furniture, our exclusive manufacturers do not supply to anyone else. Our furniture is hand crafted from sustainable woods such as Mango and Sheesham which is why our Trade Furniture Company brand is synonymous with ethical quality furniture without compromise, we do not hide cheaper wood anywhere in our furniture, after all our ethic is 'cutting prices not quality' which is exactly why with over 20 years experience we are the market leaders for solid Sheesham and Mango wood furniture.
Our Solid Wood Living Room Furniture ranges are vast so there are lots of designs, colours and wood options to choose from.
All of our ranges, such as the Mango Furniture collection have been designed with style, practicality and durability in mind.
All of our ranges are made from 100% solid wood including the backs of units and the insides of drawers whether made from Sheesham Wood or Mango wood so read our reviews and shop with confidence on our website.