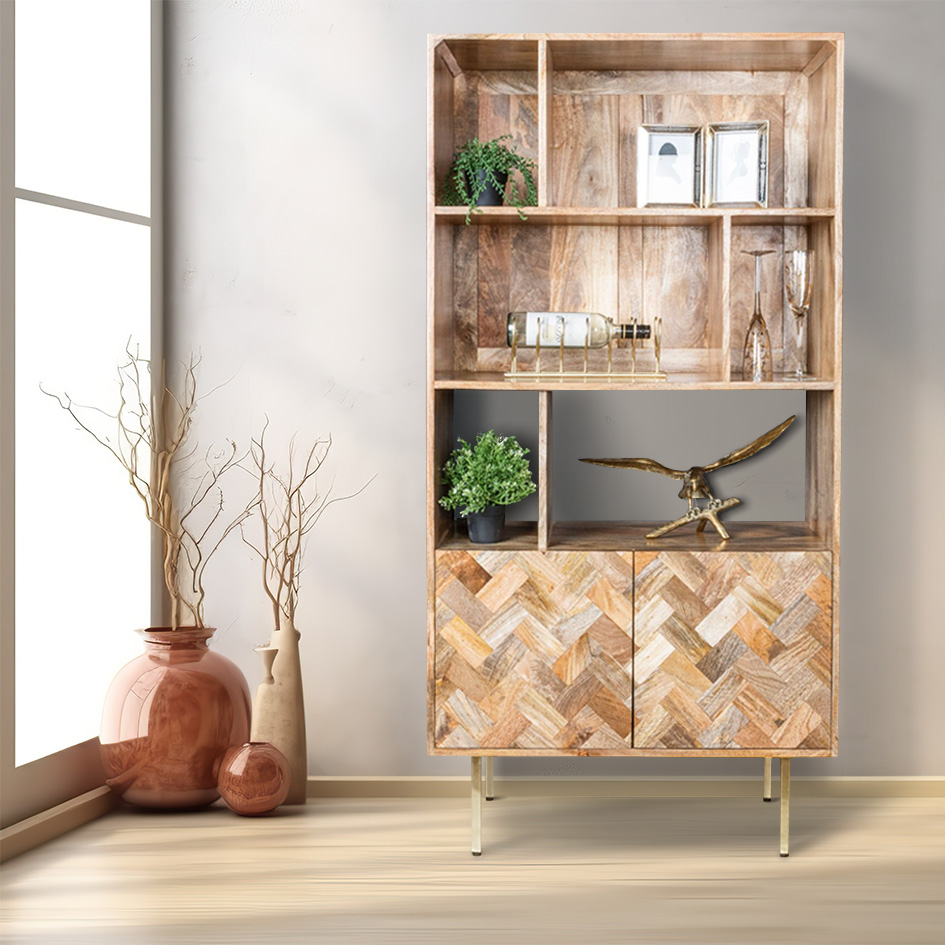 Our brand new Block Mango Light range is the epitome of stylish home design. Made from 100% solid Mango wood the collection features a unique pattern within the wood itself, created using a technical and precise manufacturing process and designed with beauty and quality in mind.
The premium quality finish of this range features a truly stunning pattern, gold metal legs and push opening doors and drawers giving a sleek handleless finish. Not only is this range made from beautiful Indian Mango Wood, the Block pattern on the doors and drawers perfectly unites the tones and subtle contrast you get naturally from Mango wood. See how the design carries seamlessly from door to door, quality matters.
We have created pieces within this collection that will sit perfectly amongst our other collections, key products that are functional and versatile were the starting point for this collection. Block Mango drawers would sit perfectly in a bedroom, hall or living space creating a focal point.