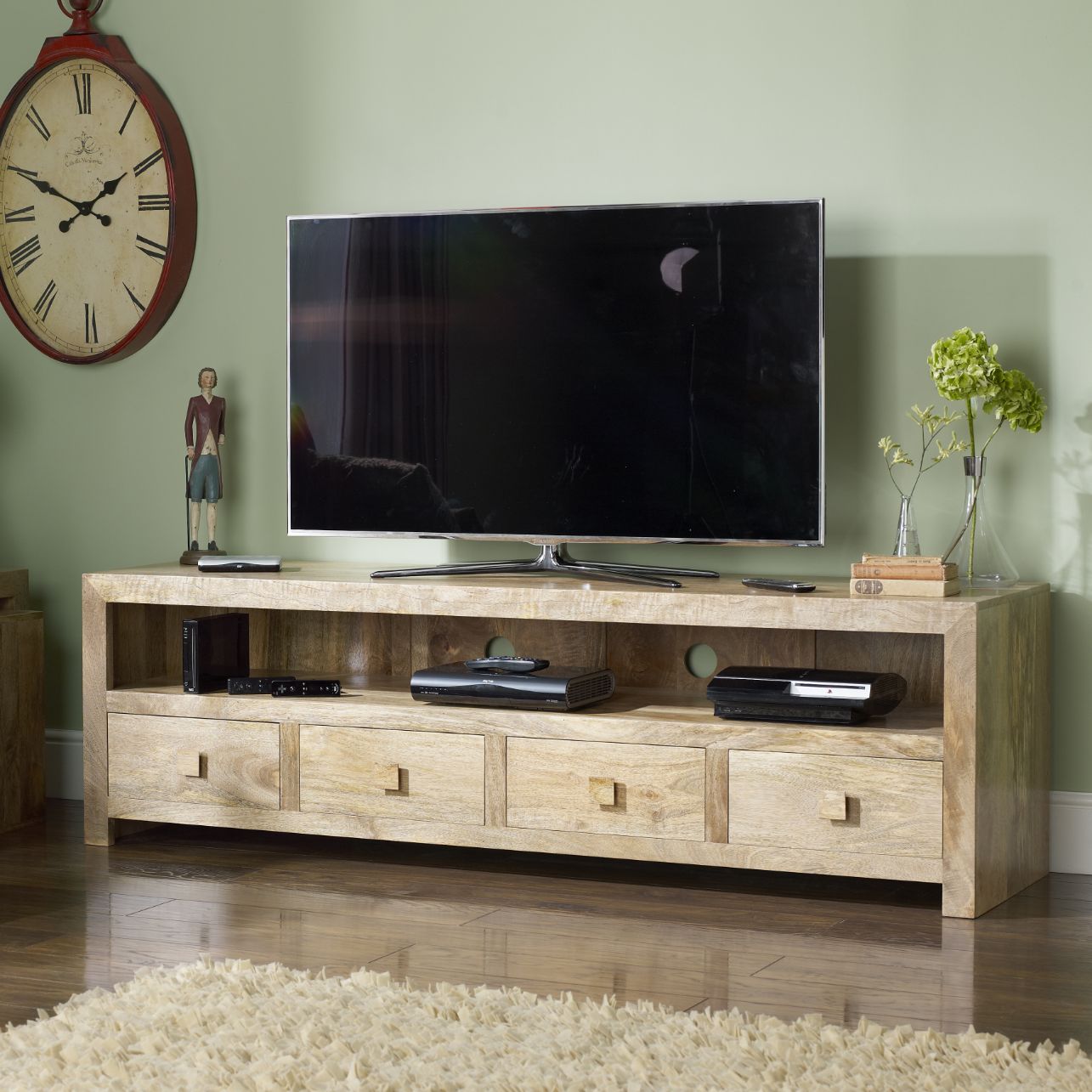 Welcome to the versatile exclusively sleek and sustainable Dakota TV Units range!
Encompassing both style and functionality, our versatile range of Dakota TV Cabinets are suited for anything from a small TV to a large TV and can even be complimented with products such as Dakota Coffee Tables - meaning you can relax and enjoy your enterainment experience. 
Here at Trade Furniture, our Dakota Furniture Range is fashioned from only the highest quality naturally sourced Indian Mango Wood - a material known for its alluring charm and chic durability. 
Ranging fom small to large, every one of our Dakota TV Cabinets are designed with you in mind. Durable solid wooden frames alongside on trend,modern units means your living room aestethic will be forever heightened and improved for years to come.
All of our Dakota Mango Furniture features vibrant colours, whether its light or dark and is a popular growing trend thanks to its long lasting life and charm.