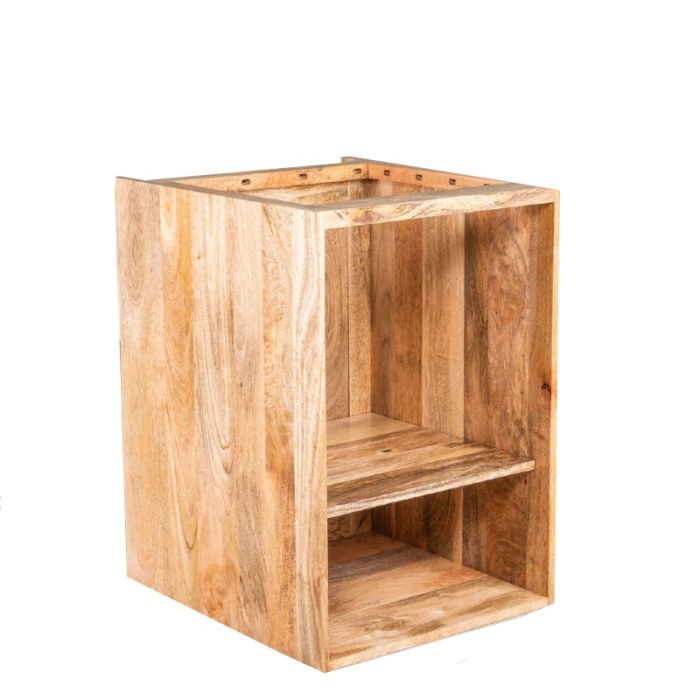 On this page, you will find our Solid Wood Kitchen Cabinets, all of which encompass a charismatic flair for the whole family to enjoy.
Kitchen Furniture is a vital aspect of every household, which is why we ensure only naturally sourced Mango Wood is incorporated to bolster your aesthetic. Bolstering cooking, eating and even cleaning experiences, these fantastic base units are designed to support food, plates and even cleaning products for a completely functional furniture option.
These Mango Wood Furniture additions retain their vibrant light wood finish and are guaranteed to last throughout the years for a modern yet long-lasting kitchen interior.
These units can also be complemented with any of our Solid Wood Dining Table options, to revamp not only you're cooking but also your dining experience.
Browse these base units below to start your dream Mango Kitchen and forever heighten your storage, cooking and home living experience.