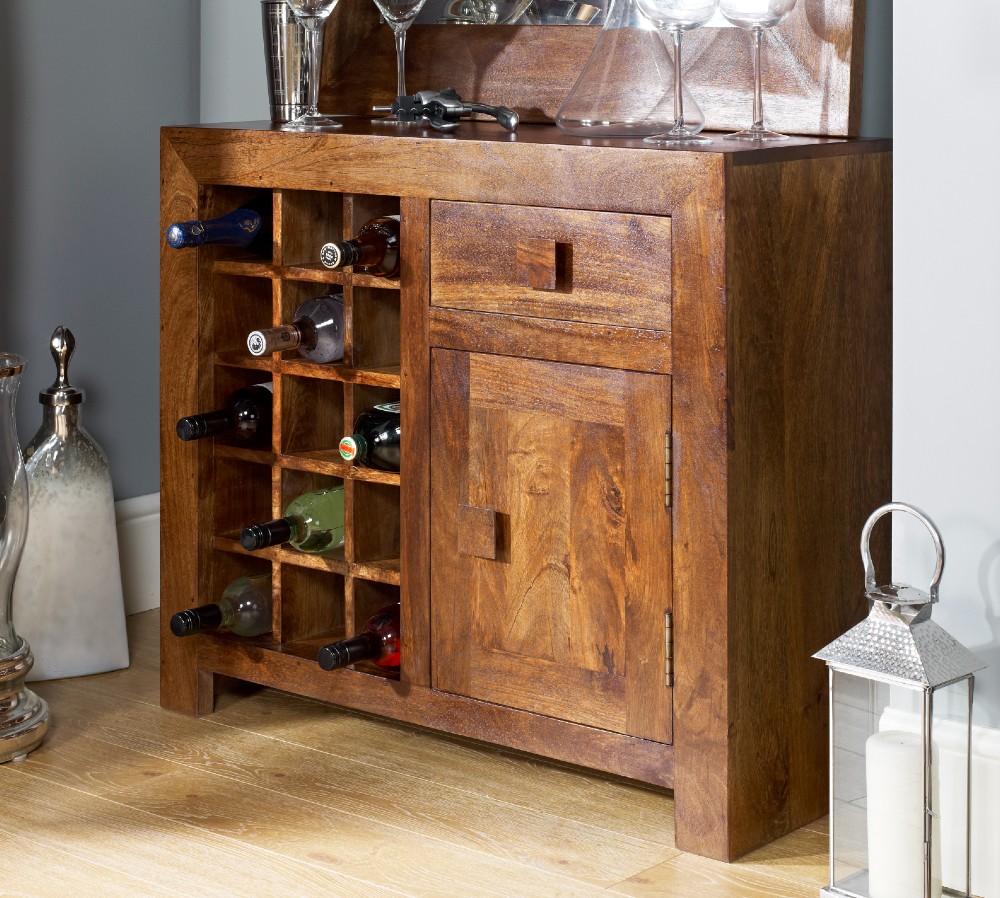 Welcome to our Wooden Drinks Cabinets page! Our cabinets are made of high-quality wood and are perfect for storing your favorite drinks. They're not only functional but also stylish, adding a touch of elegance to any room. Our selection boasts a variety of styles and sizes so you can find the perfect fit for your space.
Each Mango Drinks Cabinet is meticulously crafted with care and attention to detail, ensuring its longevity for years to come. Our best selling Dakota Wine Rack holds up to 15 bottles, ensuring your collection is elegantly displayed. Sheesham Drink Cabinets are another popular choice, thanks to their unique and stunning grain patterns. Our Jali Wine Rack has a beautiful intricate iron cast detailing inspired by traditional Indian Jali design.
Each Wood Drinks Cabinet is crafted with care and attention to detail, whether you're a wine connoisseur or a whiskey lover, our cabinets are the perfect place to store your collection. Browse our selection today and find the perfect addition to your home bar!