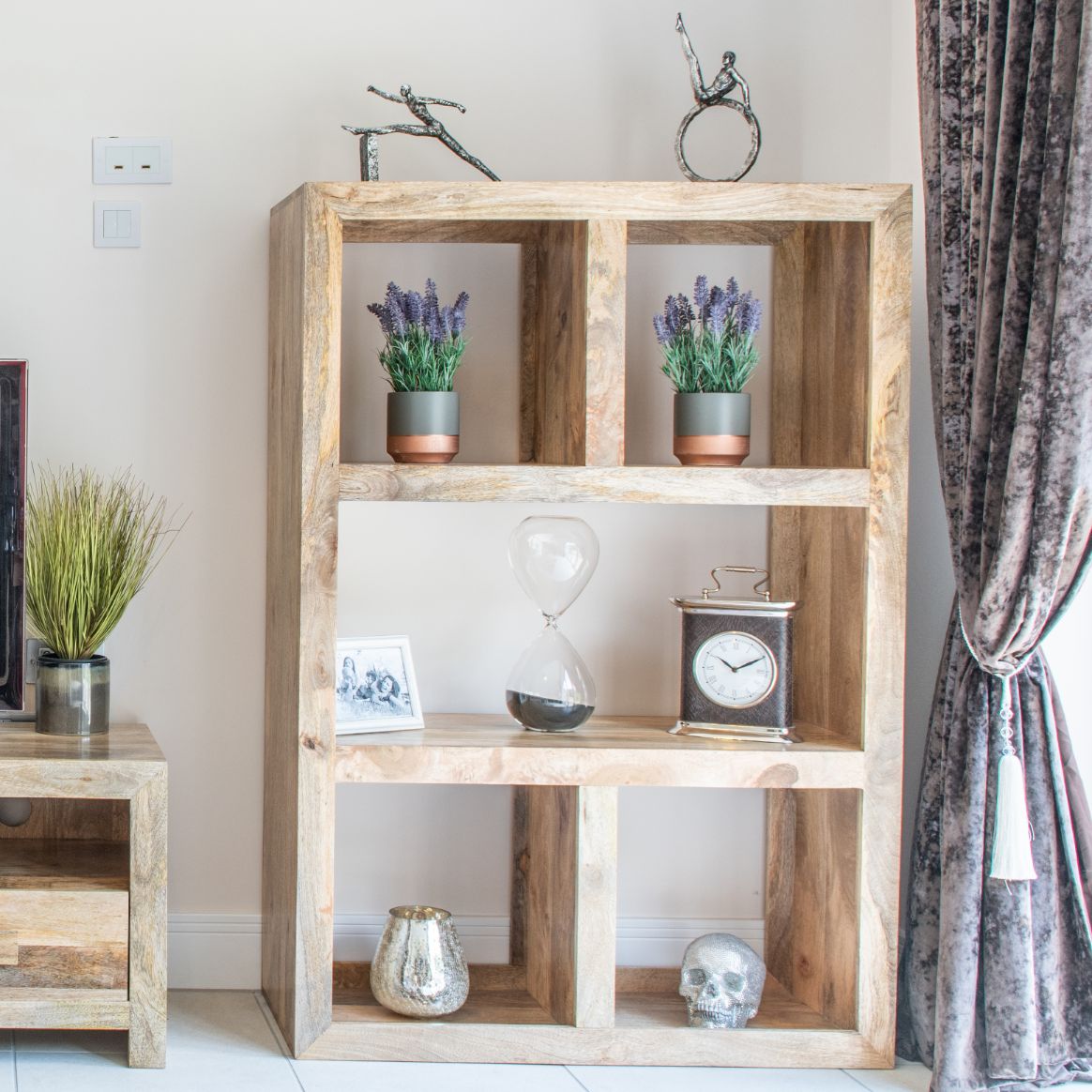 Our collection of Dakota Bookcases offers a sleek and sophisticated range of designs that offer a refreshing take on home furniture favourite.
Each of our bookcases are each handmade from 100% Solid Mango Wood, a versatile wood which allows for a number of varying designs.
This ranges from simple bookcases, to units with additional drawers and even special bundles with charming Rattan Baskets.