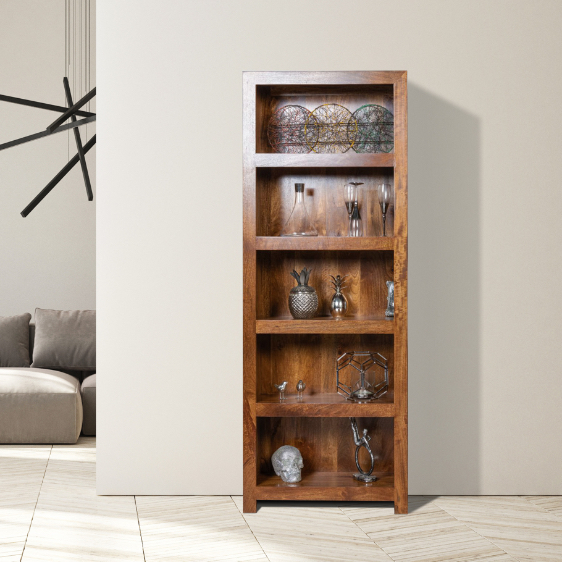 On this page you will see our premium range of Dakota Bookcase units, which combine traditional charm with a flair of modern style. 
All of our Dakota Furniture is crafted with a skilful hand, and ensured to only incorporate naturally sourced Mango Wood, for an ethically sustainable furniture alternative.
These fantastic units can be used within any room, and are adapt at supporting folders, books, decorations and even ornaments. 
The modern, yet traditionally charming designs featured below are designed to thrive within your home aesthetic, whilst offering style, service and storage. We are also proud to offer our units in a dark wood finish or a Dakota Light exterior. 
Exclusively a part of our Mango Wood Furniture collection, this specific range features in hundreds of interior designs and guarantee a long lasting, durable unit which provides thousands of unique experiences throughout the years.
These amazing bookcases can be incorporated into any room, such as in the living room, study, dining room or even in your Solid Wood Bedroom Furniture.