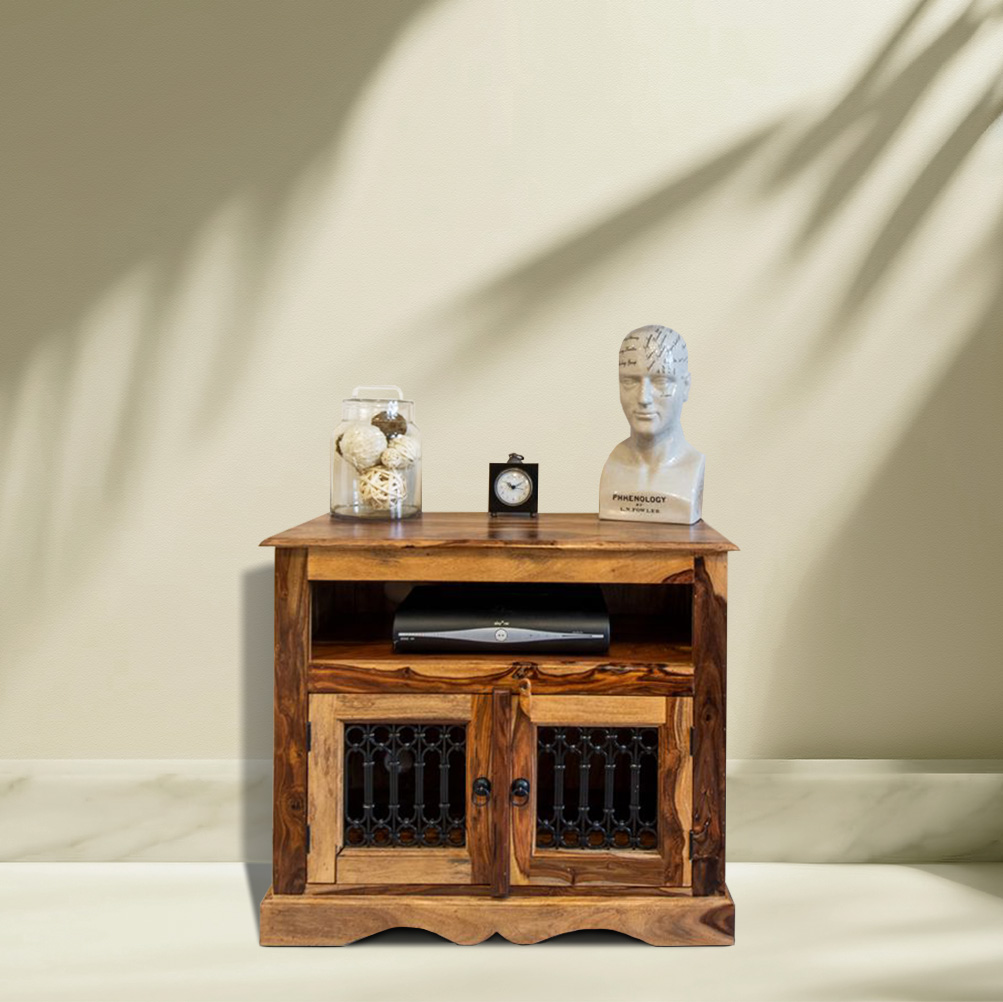 Welcome to our thrillingly versatile range of Jali TV Units, complete with lavish iron detailing and a reliable solid wood frame.
Jali Indian Furniture is a fashionable range which is sweeping across the UK and featuring within hundreds of homes with a multitude of unleashed potential. The sleek Sheesham Wood material allows for a personally crafted unit, which can support a range of different TV Sets as well as offering an abundance of storage opportunities.
You can also further improve your living room aesthetic with our deluxe collection of Jali Coffee Tables, so you can put your feet up and relax. 
Here at Trade Furniture we have designed these Indian Rosewood Furniture products to incorporate style, service and storage!
Browse this range below.