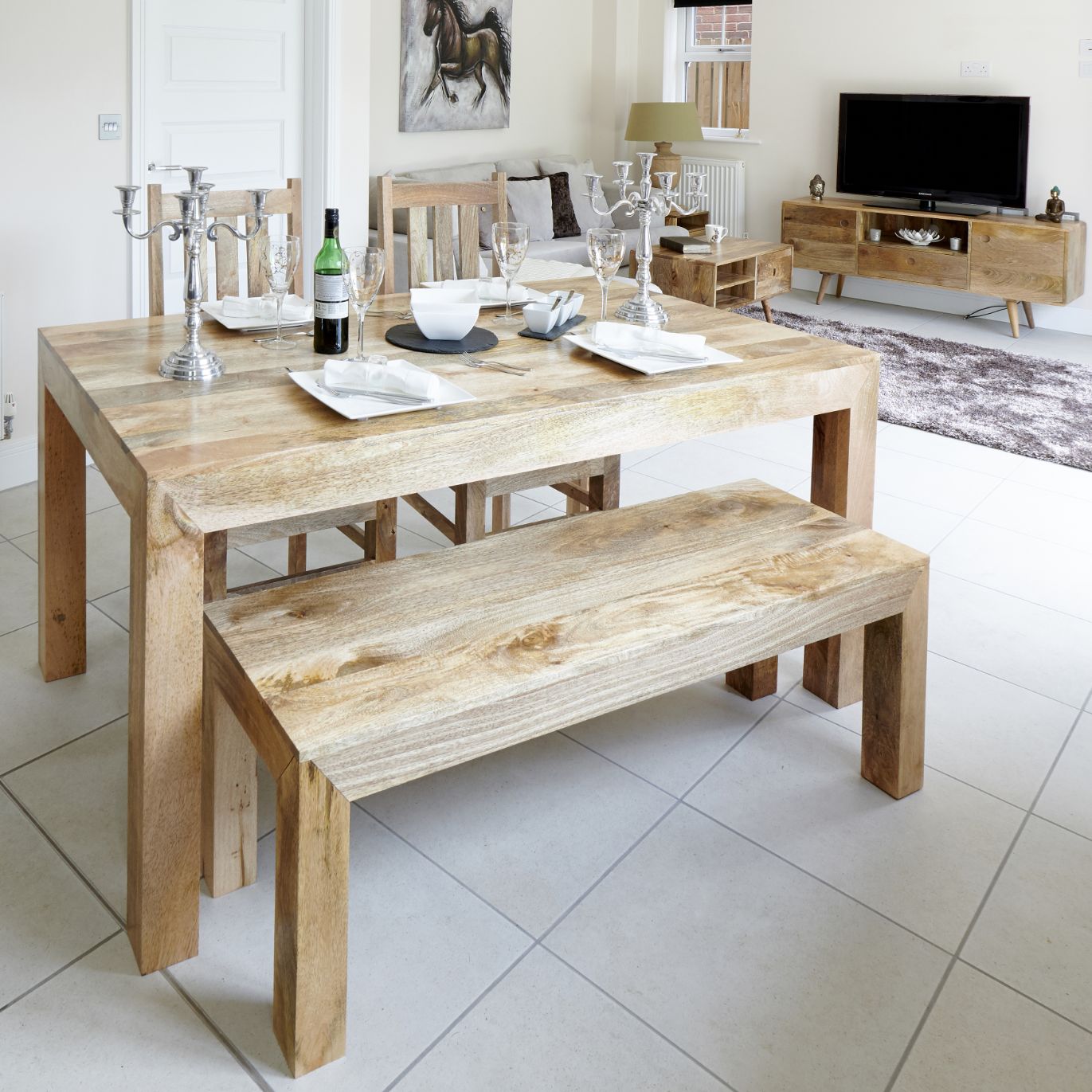 Welcome to our premium range of Solid Wood Benches, which offer supportive seating for all the family to enjoy.
A perfect addition to any Solid Wood Dining Table, these fantastic seating options are crafted with a loving hand, using naturally sourced materials such as Mango Wood. 
Here at Trade Furniture, we are proud to offer a diverse range of styles and frames to suit your own personal requirements or aesthetics. Because of this, the Solid Wood Furniture benches seen below are available in a range of colours.
All of our Solid Wood Dining Set bundles are ensured to promote ethically sustainable furniture alternatives, and by doing this means you can enjoy dining, studying and even gaming experiences within your dining room aesthetic.
Seen below are a range of styles from our Mango Wood Furniture collection, so you can rely on a durable yet stylish furniture addition.