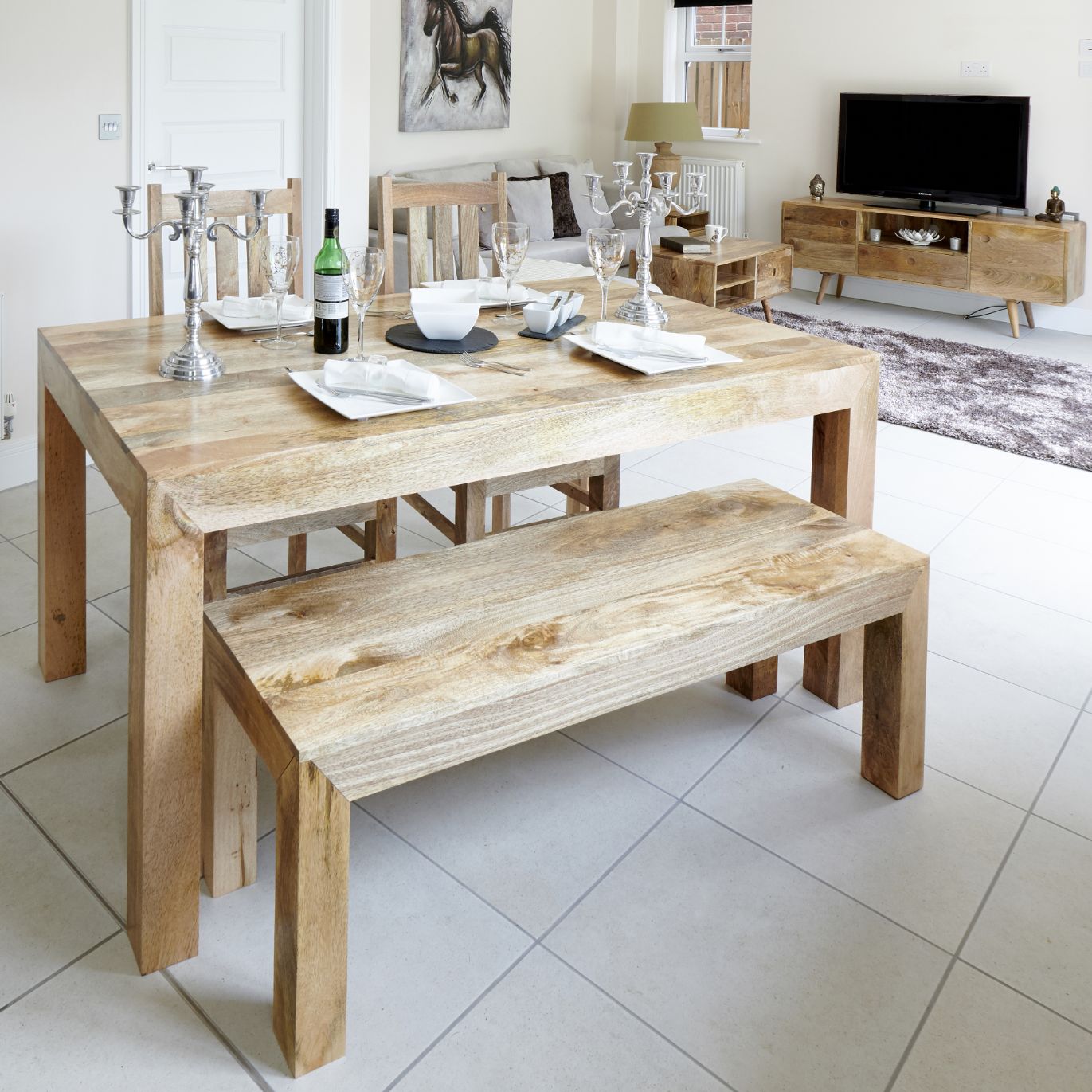 Welcome to our premium range of Wooden Benches, where the timeless appeal of Mango Wood and Sheesham Wood takes center stage. With a range of sizes and styles available, our Mango Benches are versatile additions to your dining room, hallway, or living space.
Designed with a keen eye for style, practicality, and durability, our Wooden Bench caters to diverse tastes and needs. Whether you prefer classic, rustic, or modern aesthetics, you'll find a variety of designs and colors to choose from, ensuring a perfect match for your interior decor.
Our Mango Wood Benches boasts a unique and one-of-a-kind grain pattern that makes it a statement piece in any room. Our best selling Light Dakota Bench is hand crafted from 100% Indian Mango Wood, renowned for its durability and natural allure.
Invest in ethically sourced, Solid Wood Bench that's built to last. Explore our collection today and discover the perfect Dining Room Bench to enhance your living spaces. Choose style, choose durability, choose timeless beauty with our Mango Wood and and Sheesham Wood Benches.