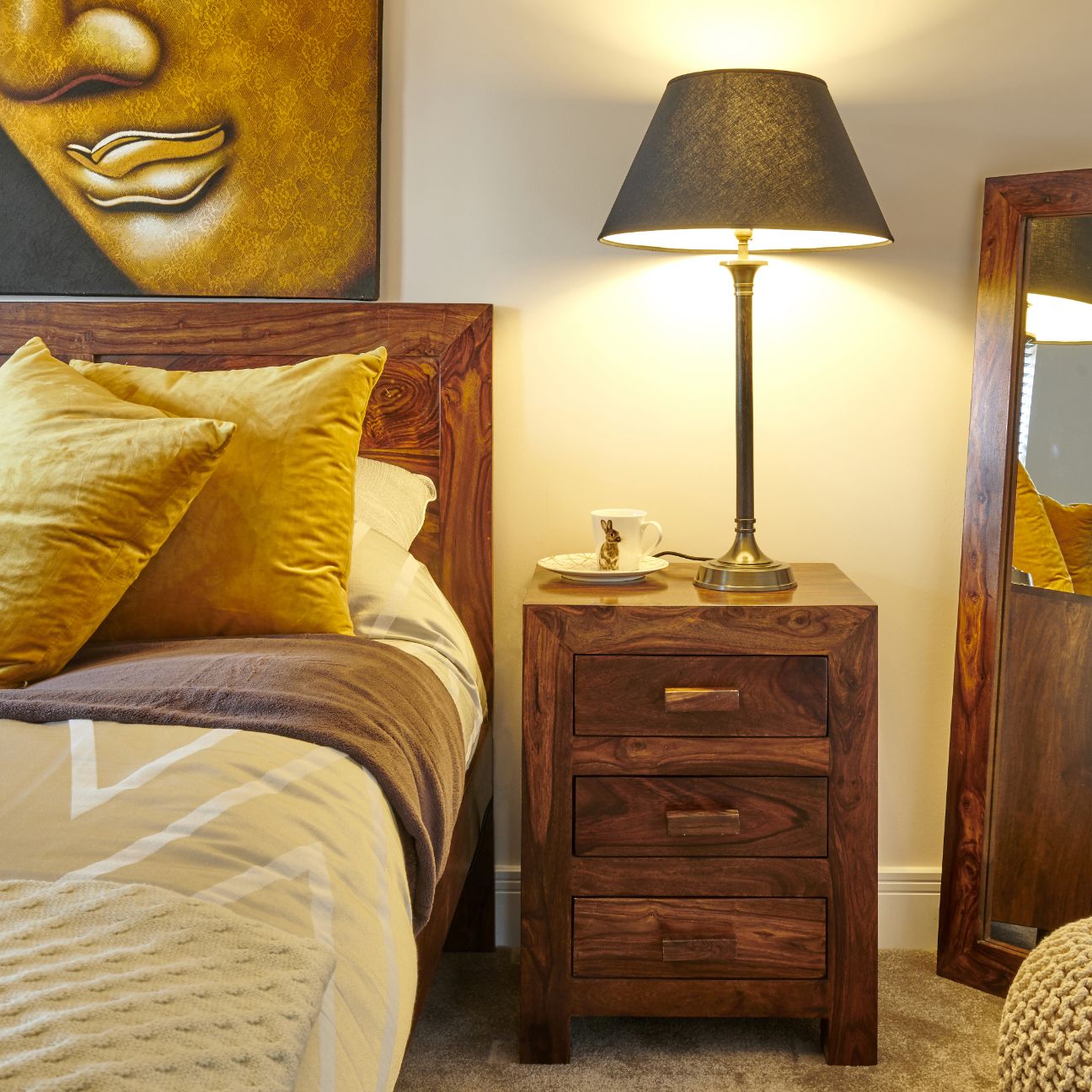 On this page, you will find our premium range of bedroom packages, which have been handpicked and crafted to support small, medium or large bedroom designs. 
Some of these fantastic bundles feature products such as our amazing Solid Wood Wardrobes for bolstered storage and style. The extensive luxury incorporated into these units is also extended to the sleek glossy exterior and fantastically seamless solid wooden frames, for a reliable and supportive Solid Wood Furniture aesthetic.
All of our Solid Wood Bedroom Furniture is crafted with naturally sourced materials and a loving hand to guarantee premium furniture alternatives. We are also proud to offer a range of different colours and styles to suit your own personal requirements.
Featuring materials such as Sheesham Wood, these unique yet on-trend products are ensured to service you and your household throughout hundreds of experiences whilst retaining their luxurious sophistication.
We are also proud to offer units such as our Bedside Tables within these packages, which complement and thrive within any bedroom setting for a completely rounded off design.