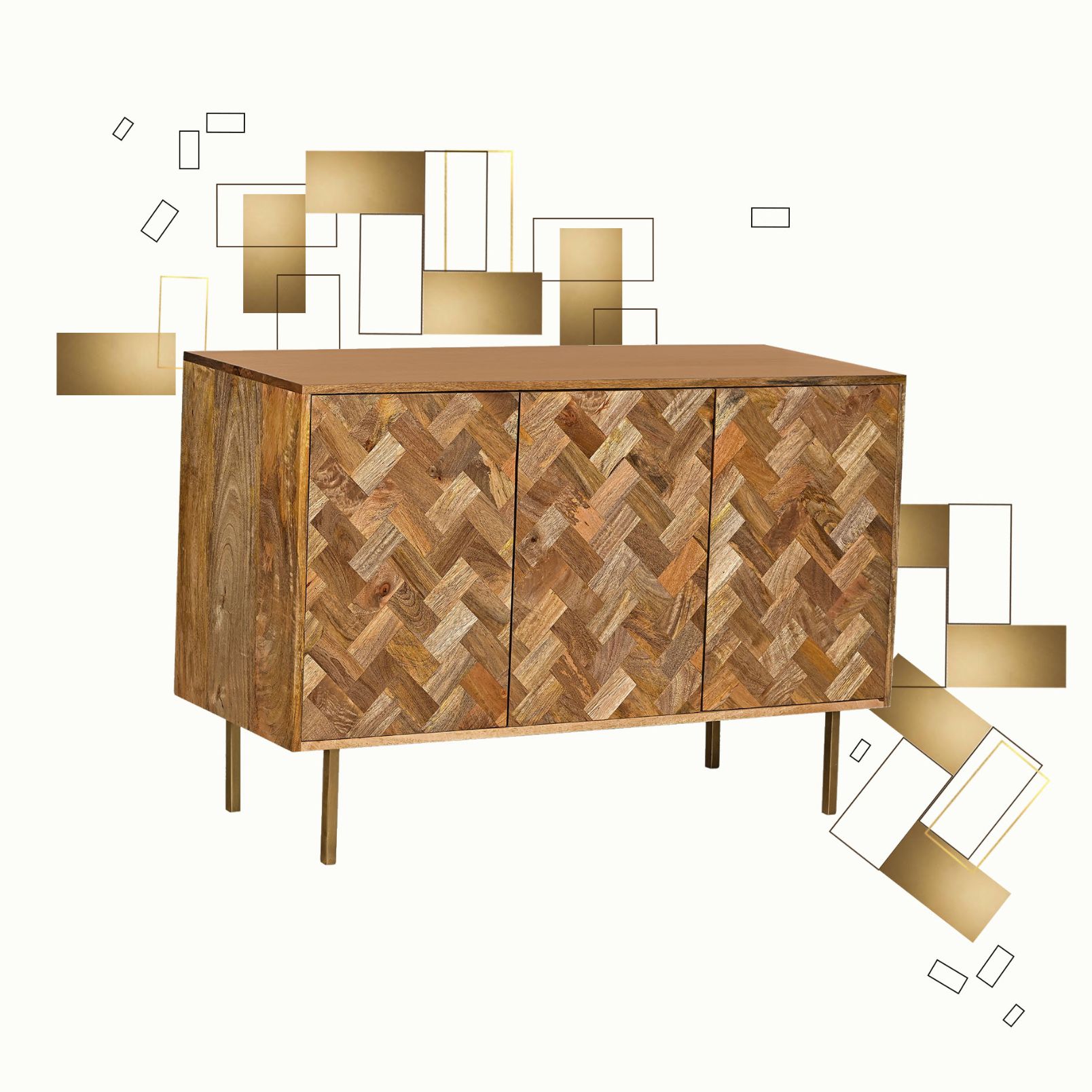 Our brand new Block Mango range is the epitome of stylish home design. Made from 100% solid Mango wood the collection features a unique pattern within the wood itself, created using a technical and precise manufacturing process and designed with beauty and quality in mind.
The premium quality finish of this range features a truly stunning pattern, gold metal legs and push opening doors and drawers giving a sleek handleless finish. Not only is this range made from beautiful Indian Mango Wood, the Block pattern on the doors and drawers perfectly unites the tones and subtle contrast you get naturally from Mango wood. See how the design carries seamlessly from door to door, quality matters.
This ranges comes in 2 colours both complementing the pattern perfectly, choose from the natural Light Mango Wood which makes each piece truly unique or the warm rich tones of the Block Mango Dark which gives warmth and depth to the design.
This is our own design created by us, you will not find this anywhere else in 100% solid Mango wood throughout including backs and drawers, we do not compromise on quality.