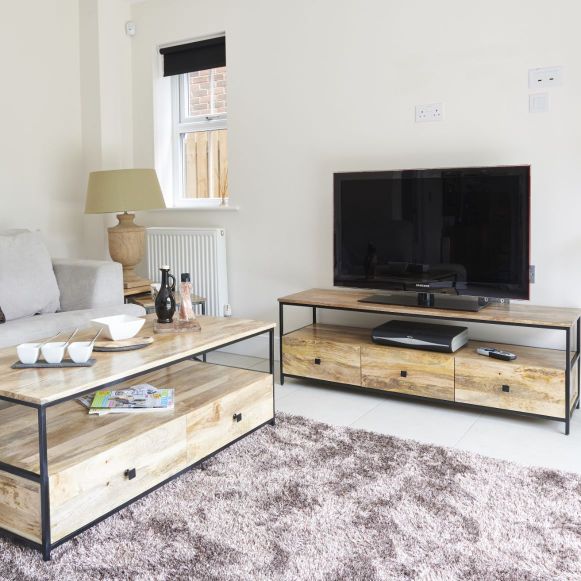 On this page, you will see our fantastic collection of Industrial Furniture, which has a revolutionary flair designed to heighten your dining room aesthetic.
Featuring Solid Wood Dining Table units and an abundance of stylish extras, these sophisticated furniture additions encompass a Light Wood Finish and retain their charismatic flair throughout hundreds of unique experiences.
Crafted from the popular Mango Wood Furniture, these sleek units are ethically sustainable and complimented with intricate iron detailing. 
We are also proud to offer modern yet timeless Wooden Dining Chairs, for a time renovating twist into your home interior design. By introducing these long-lasting furniture additions into your home, you can forever heighten your dining, eating and even gaming experiences with ease.
We are proud to offer Solid Wood Furniture which is durable and supportive, whilst also featuring exquisite styles, so why not browse these vibrant units below and furnish your home with love.