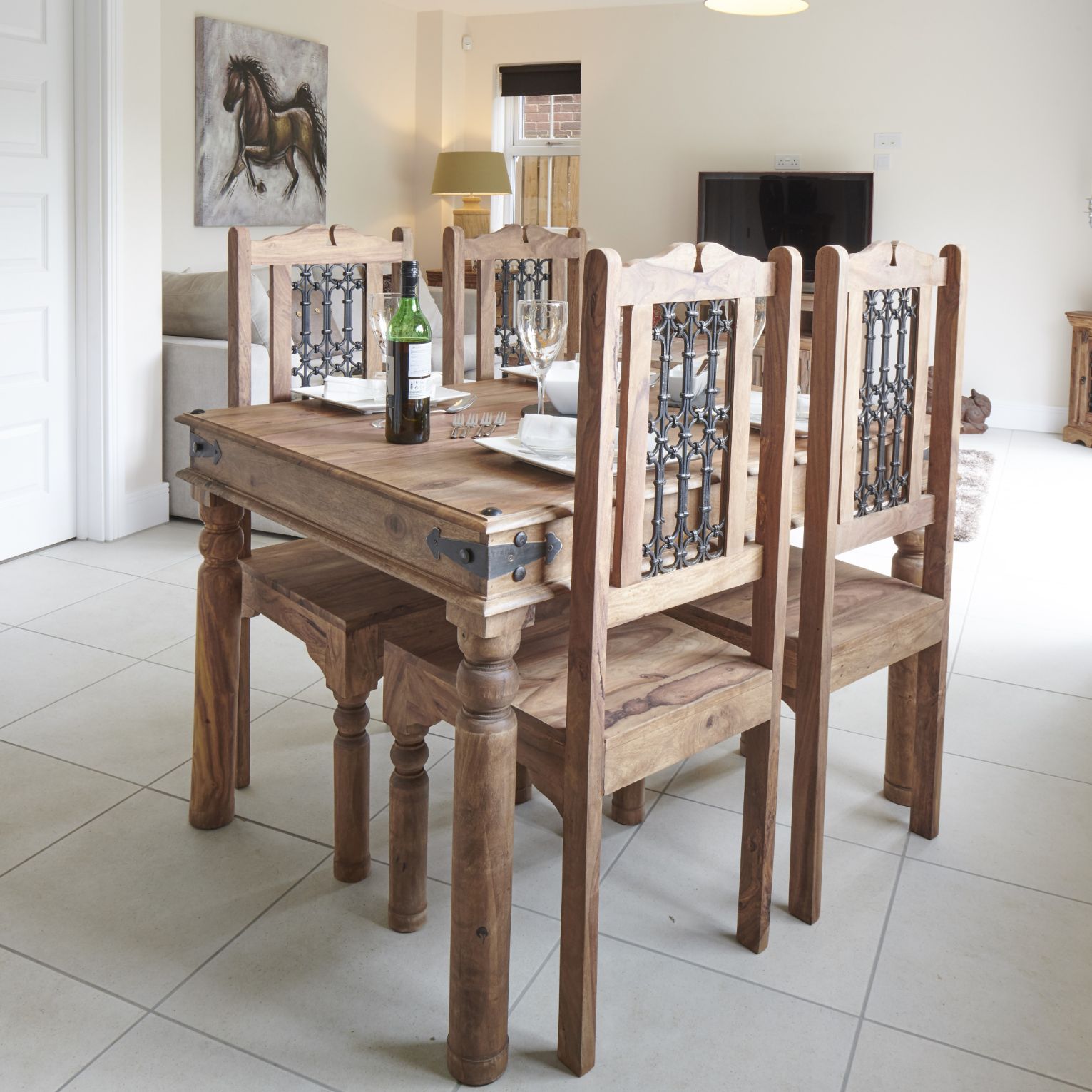 On this page, you will see our exclusive collection of Jali Sheesham Furniture, which in this case showcases a traditionally charming natural wood finish. 
Each and every product listed below is crafted with Sheesham Wood and ensured to retain its charismatic flair throughout hundreds of unique experiences. This means that you can style and create your own personal aesthetic by incorporating our sleek chairs and Solid Wood Dining Table units. 
The natural wood exterior showcased throughout these solid wood frames encapsulates timeless luxury and a relaxed atmosphere in your home.
Similar to the rest of our Jali Furniture, these products have been designed to transform your home whilst consistently providing style, service and sustainability throughout. 
So why not browse these sets, products and bundles below for that renowned Sheesham Wood Furniture sophistication.