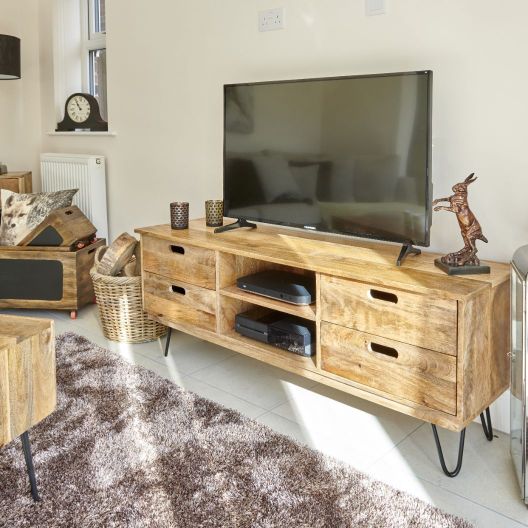 Welcome to our Light Vintage dining room page. Here you will find an exclusive collection of sophisticated products fit to heighten your family dining experience with ease.
Crafted from the finest Mango Wood material, each of these deluxe bundles, units and accessories have been lovingly inspected to guarantee great looking products. Furthermore, with a fantastic light wood finish, these Vintage Furniture pieces provide style, service and storage throughout their charismatic designs. 
There are units here for every desire, whether it is Solid Wood Dining Tables or simply extra seating for those larger-than-life households. 
These fantastic Mango Wood Furniture products also feature iron cast detailing and legs to provide you with the stability and support you need, as well as thrilling colour contrast.
Furthermore, these units can also be accentuated with chairs such as our Leather Dining Chairs, for an incredible amount of exquisite luxury throughout - so why not browse these products below and design your dream dining room.