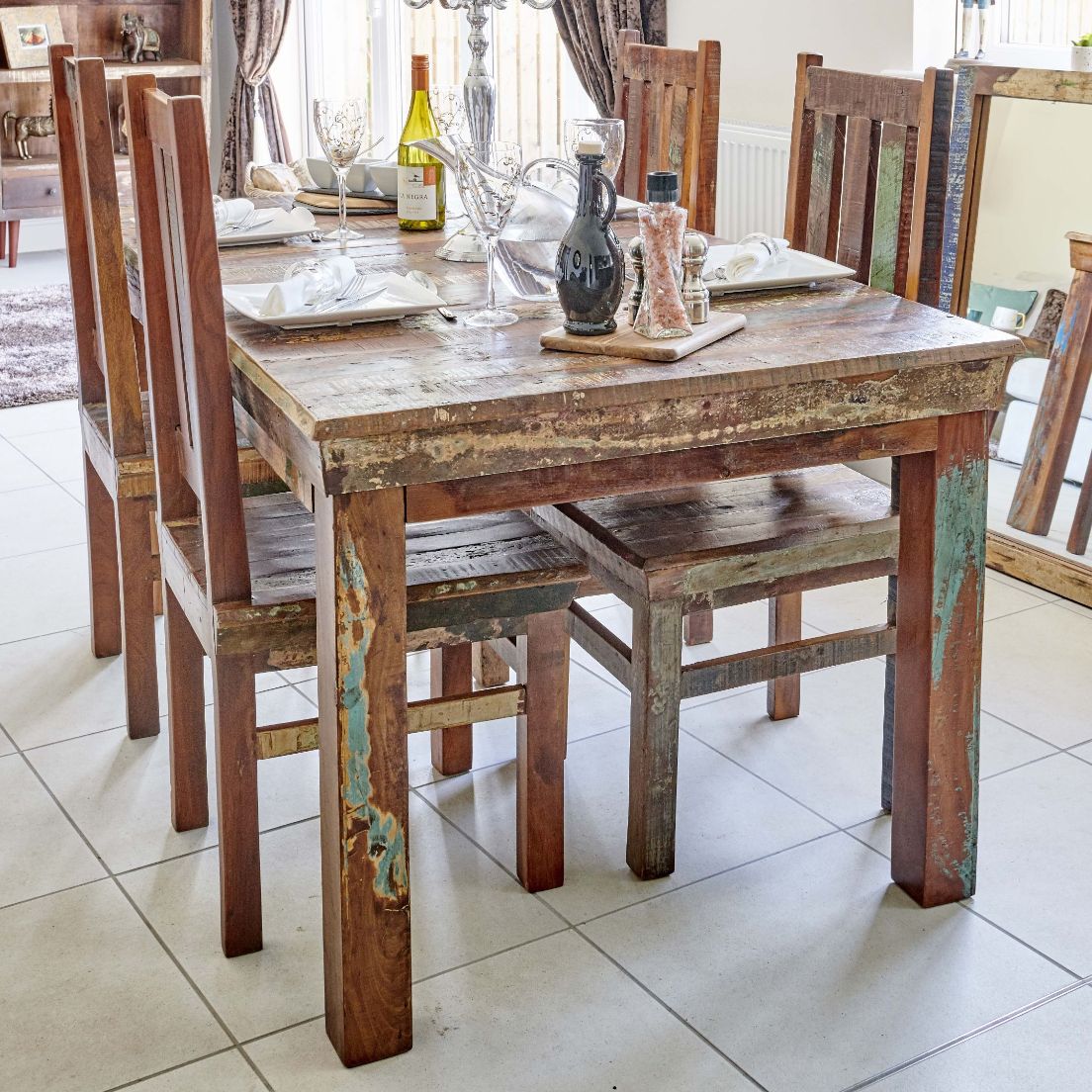 Welcome to our fantastic collection of Reclaimed Indian Furniture which has been specially chosen to transform your dining room aesthetic.
With a multicoloured exterior and a modern design, these Solid Wood Furniture pieces are crafted lovingly using solid wood which would've otherwise been discarded. For each product seen below, whether it be our Solid Wood Dining Table units or any of our dining sets, we ensure that only premium units are delivered to your home. 
The splash of luxury which radiates off of these products is designed to last throughout hundreds of dining, gaming and studying experiences for your family. Furthermore, the ethically sustainable Sheesham Wood incorporated into each frame is naturally sourced and provides a durably supportive strength. 
We are also proud to present exquisite Wooden Dining Chairs which offer a multitude of possibilities as well as support and comfort whilst dining. 
So why not browse these unique dining room additions below and transform your interior design.