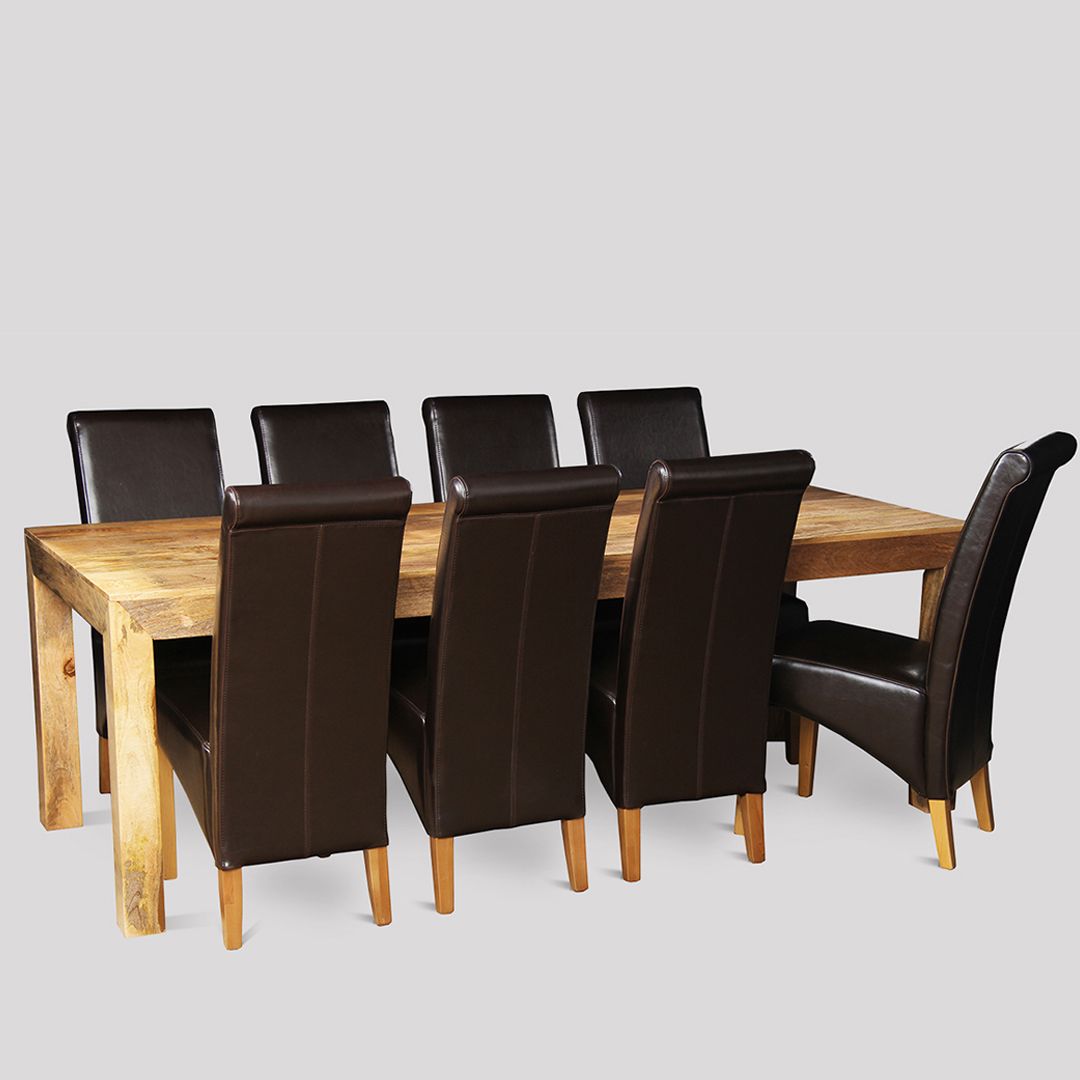 Welcome to our premium range of 8 chair dining sets, the ideal way to transform your larger than life dining aesthetic.
Each Solid Wood Dining Set features below includes a feature-length dining table alongside a fantastic set of 8 supportive seating options, including our popular Rattan Dining Chairs.
We are proud to offer a diverse range of styles and designs so that there are bundles for every requirement or aesthetic. To do this, we loving craft our units using premium naturally sourced wood, including the popular Sheesham Wood.
By featuring any of these Indian Dining Table units into your home, you can forever heighten hundreds of unique experiences such as gaming, studying and most importantly - dining; and this is further transformed through our 8 luxuriously sophisticated seated options.
At Trade Furniture Company, we ensure that all our products retain their charismatic charm and keep providing that same premium excellence throughout the years and as such, feature a chic exterior.