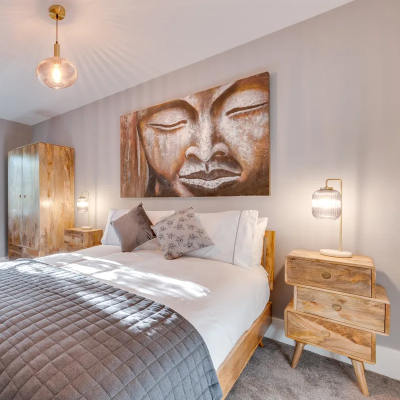 On this page, you will see our amazing range of solid wood bed frames, which have been crafted to support sleeping and relaxing.
Each durable Solid Wood Furniture frame is ensured to be of the highest quality, as well as featuring a glossy exterior in either a light, honey or natural wood finish. Encompassing a variety of styles and designs, we are also proud to offer a range of naturally sourced materials, such as the popular Sheesham Wood.
Solid Wood Bedroom Furniture is known for combining traditional charm with a dash of modern flair - resulting in an on-trend yet seamless furniture addition. This is why we thoroughly inspect our products to guarantee a luxuriously sophisticated unit.
Complimented by pieces such as our Bedside Tables, each of these beds will thrive within your home aesthetic and remain durable throughout hundreds of comfortable nights.
Here at Trade Furniture, we strive to promote a healthy lifestyle, which is why all of the products seen here are crafted from naturally sourced materials, for an ethically sustained furniture range.