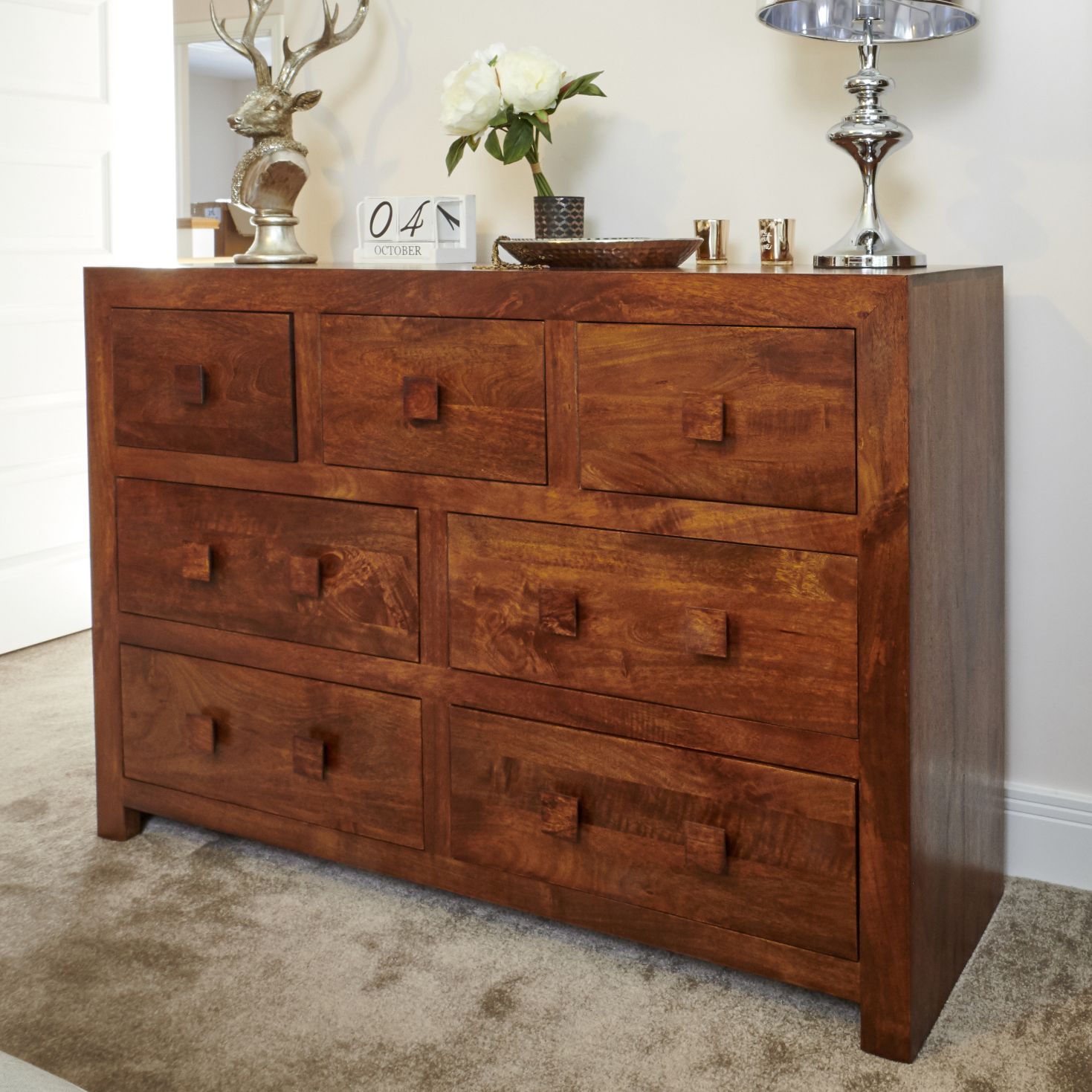 Welcome to our fantastic range of Chests of Drawers, which encompass a generous amount of storage and style throughout their durable Solid Wood Furniture frame.
By incorporating only naturally sourced materials, we can guarantee that every Industrial Chest of Drawers or any of our other products is all ethically sustainable furniture alternatives for a healthy lifestyle.
Perfectly suited for any bedroom, study or even as a part of your Solid Wood Living Room Furniture, these exquisite furniture options can be used to store home essentials, clothes and can also support decorations for that personalised twist.
We are proud to offer a wide range of ranges, such as Mango Furniture, so that you can choose products to thrive within your dream aesthetic whilst carrying a long-lasting life. These Indian Furniture units are ensured to be long lasting and serviceable to your family throughout the years, making them useful and sophisticated.