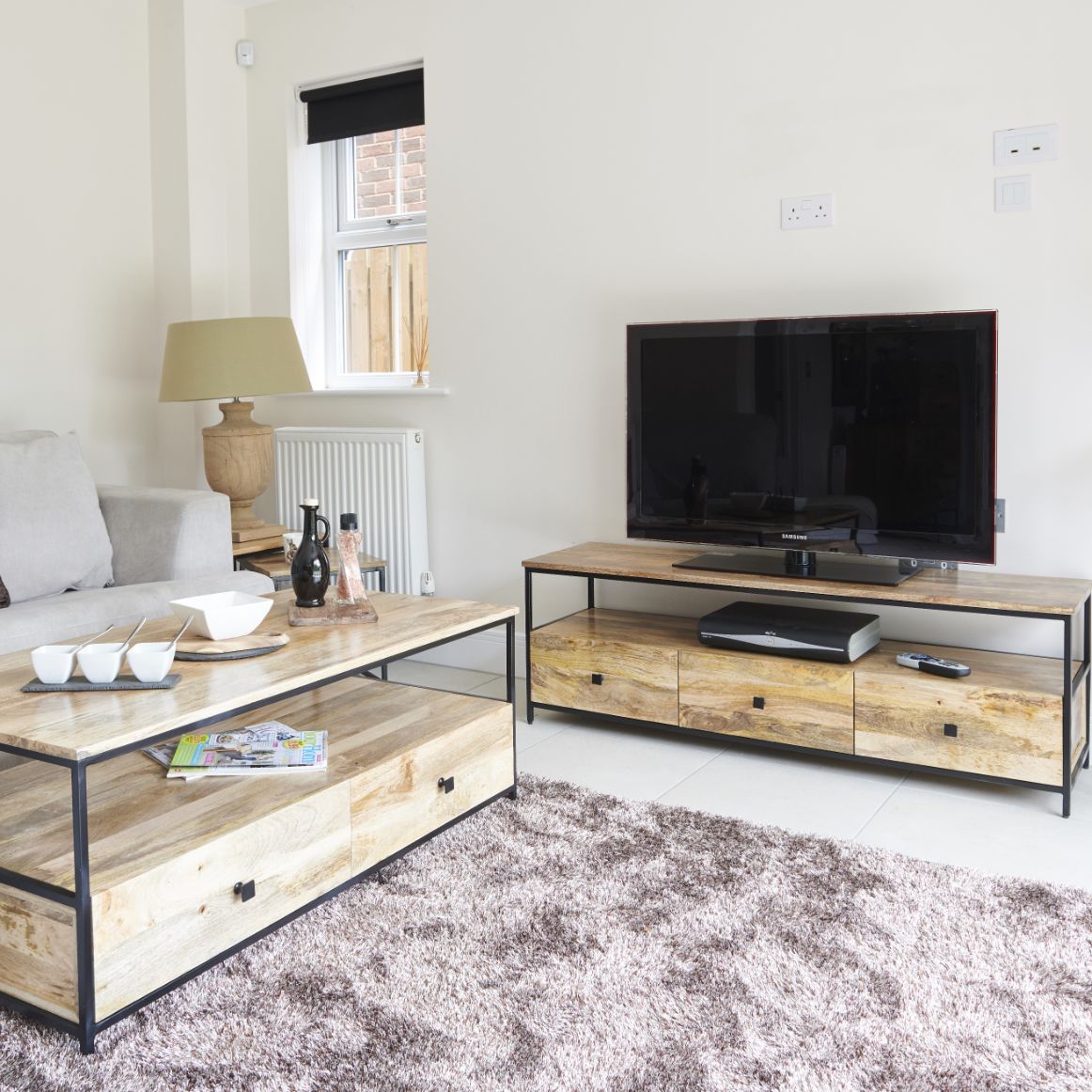 Industrial Furniture From The Trade Furniture Company
If you're looking for something that's quirky and unique, then look no further than our range of industrial style furniture.
Something that will make any room stand out from the crowd, industrial furniture has the ability to really wow, while still retaining functionality. From iron wheel coffee tables to drawers and trunks, we're confident that we have a piece of furniture for you and your living room.