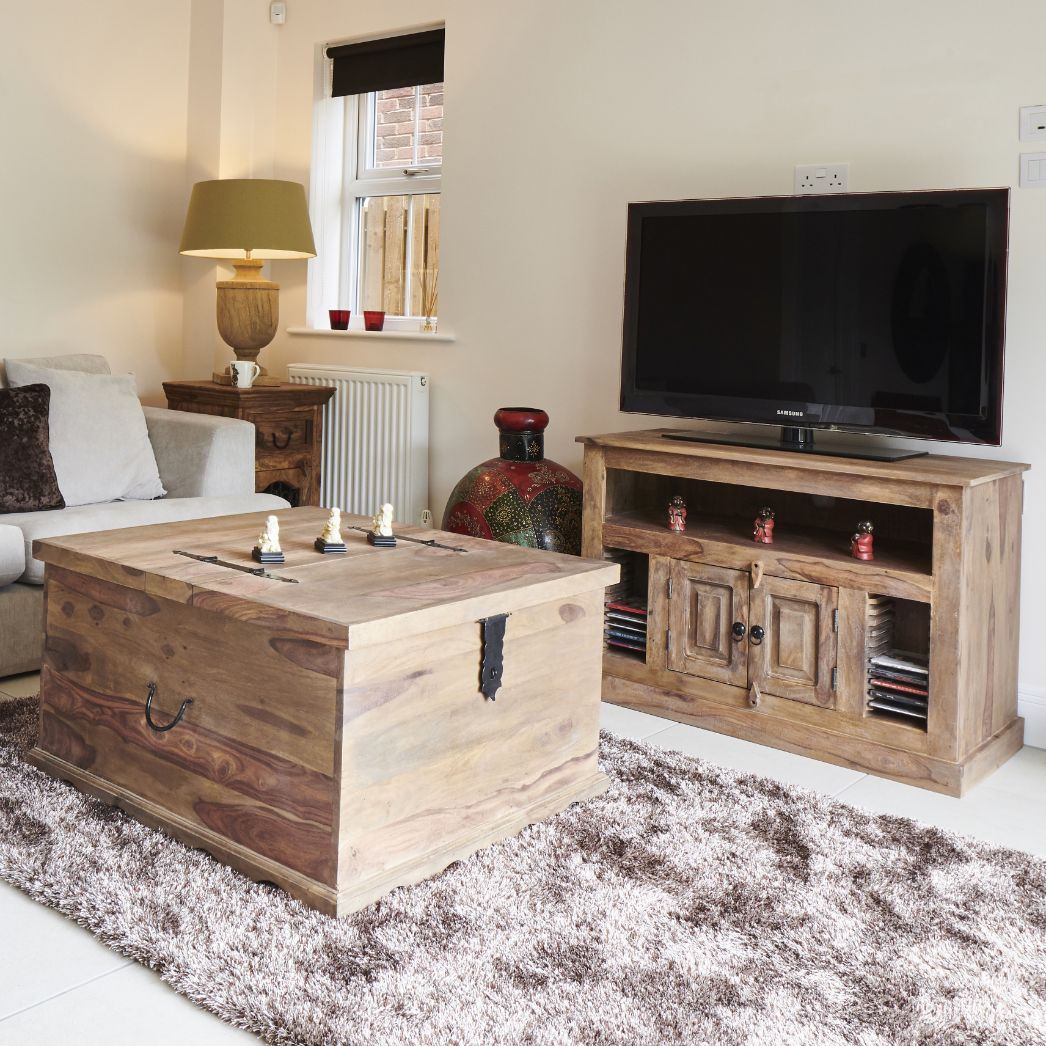 Welcome to our fantatsic Jali Furniture collection, which in this case is completedf with a traditionally stunning natural wood finish.
Combining charm with a functional design, each of these sleek furniture products have been carefully handpicked to represent and thrive within your Solid Wood Living Room Furniture.
Furthermore, each of these modern products is complimented with intricate iron detailing, to guaranete a thriving aesthetic.
By incorporating only naturally sourced Sheesham Wood into these products, you can rely on an ethically sustsinable furniture alternative which is supportive and durable in nature. 
We are proud to offer a wide range of fantastic living room products, from our Solid Wood Sideboards to any of our compact units. This allows you to furnish your living room how you desire, and add your own personal twist.
Jali indian Furniture is renowed for retaining its exquistely chic exterior alongside its strong solid wooden frame - so why not browse these options below and revamp your home design.