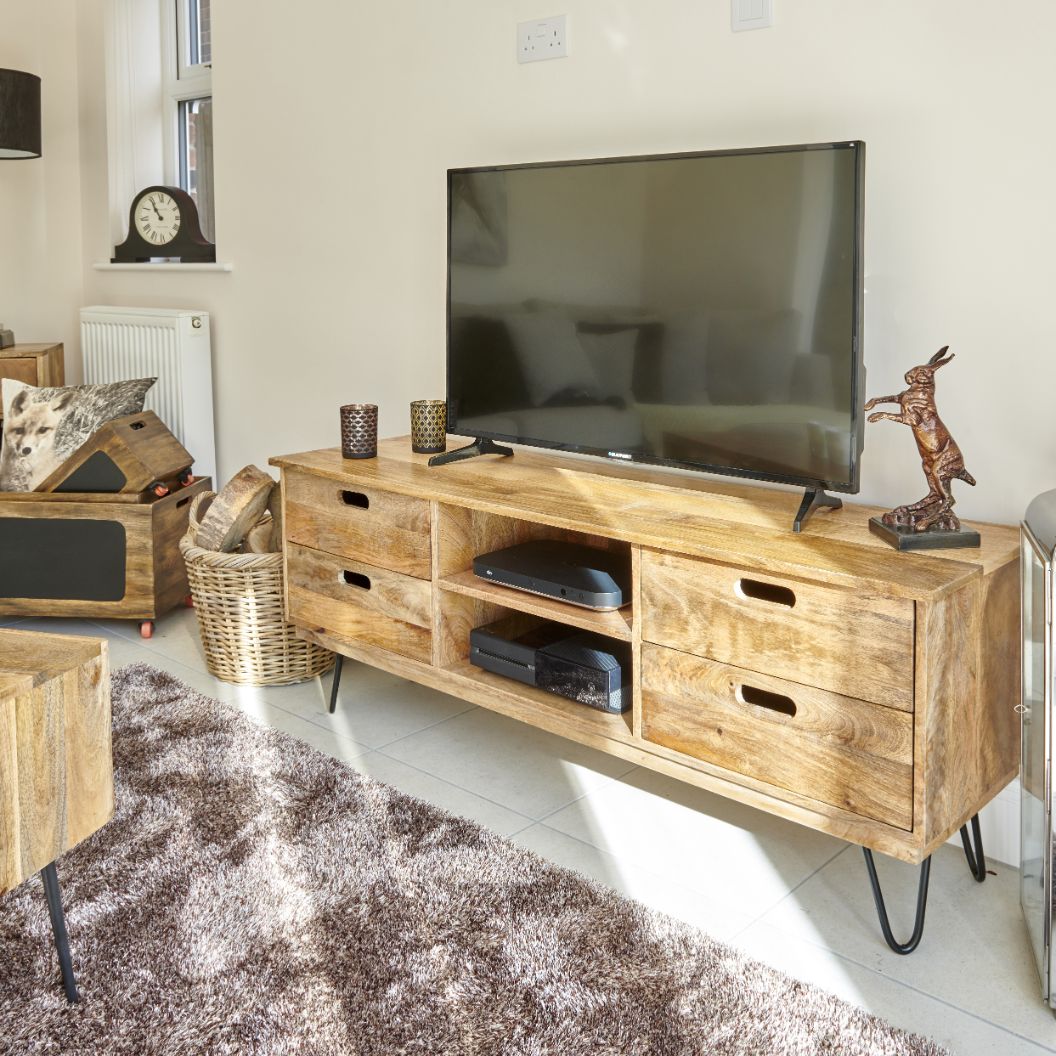 Welcome to our Light Vintage Furniture page, which radiates a luxurious warmth throughout your living room design.
With solid metal legs and a stunning wooden frame, each of these Mango Wood Furniture units have been lovingly crafted and ensured to provide premium style, service and storage throughout.
Each Solid Living Room Furniture piece is designed to bolster your home and support many unique experiences throughout the years. This is why we only incorporate Mango Wood into each unit so that you can rely on a durable, long-lasting home addition.
Seen throughout this page is ethically sustainable units which have been crafted with naturally sourced materials and then rounded off with a light wood finish for that vibrantly thrilling exterior. 
For example, we are proud to offer a wide range of vintage-inspired furniture, from Light Vintage Bookcase options to any of our fantastic living room centrepieces. This means you can add your twist on things and create your dream aesthetic.