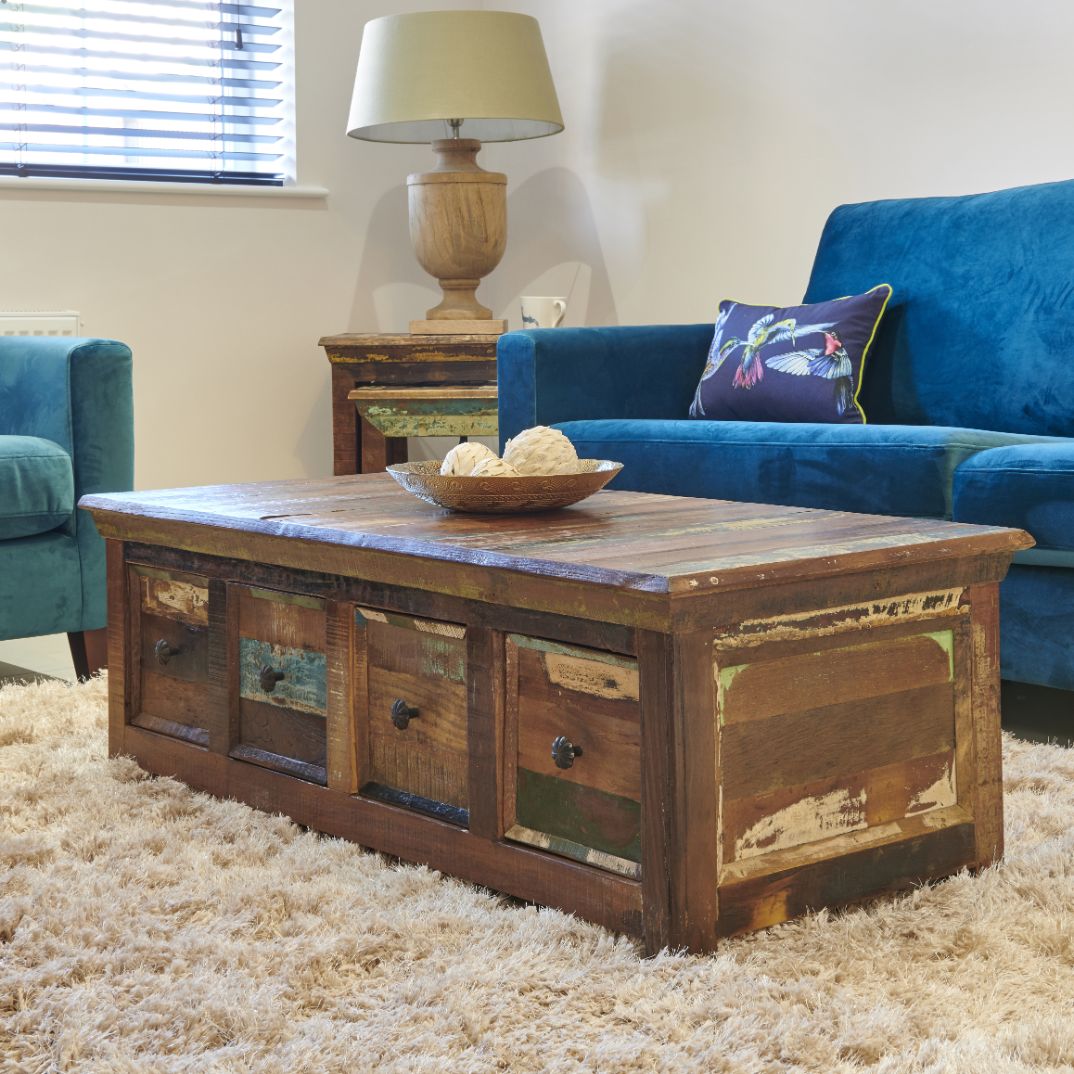 The Indian Furniture seen on this page is reclaimed and recycled to guarantee an ethically sustainable furniture alternative for you and your family to enjoy. 
Encompassing a wide range of fantastic multi-coloured units, these Solid Wood Furniture pieces are practical and sophisticated to transform your living room into a chic interior. 
Incorporating items such as Solid Wood Coffee Tables, this collection features unique pieces which can support your household with ease. Furthermore, the Sheesham Wood used within these products is as naturally sourced as possible and makes for healthy durable material.
Here at Trade Furniture, we are proud to offer an exclusive variety of high-quality products, meaning there are units here for everyone that will last throughout the years.
From Wooden TV Units to any of our larger storage options, we are sure you will find your dream living room addition here, so why not start browsing below.