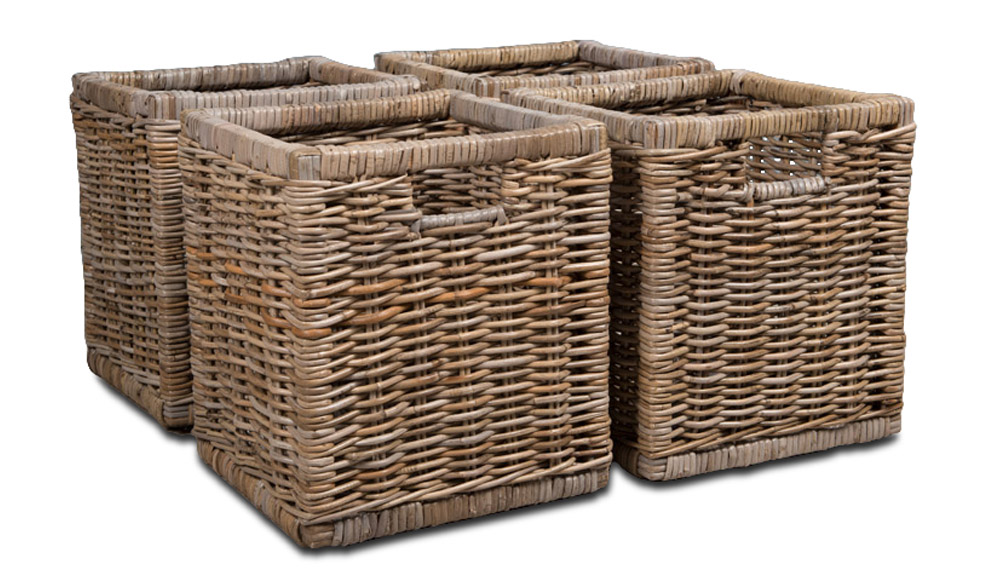 Our collection of Rattan Baskets offers an effective home storage solution which is filled with infectious natural charisma.

Each basket in this collection is made from Natural Banana Leaf Rattan fibers, woven around a sturdy Solid Wood Frame. This allows for a variety of basket designs ideal for a number of rooms from the living room though to the bedroom and study.

We also offer a number of Rattan Basket bundles, combining our baskets with a number of Indian Wood Furniture for even more practical home features that ooze natural charm.