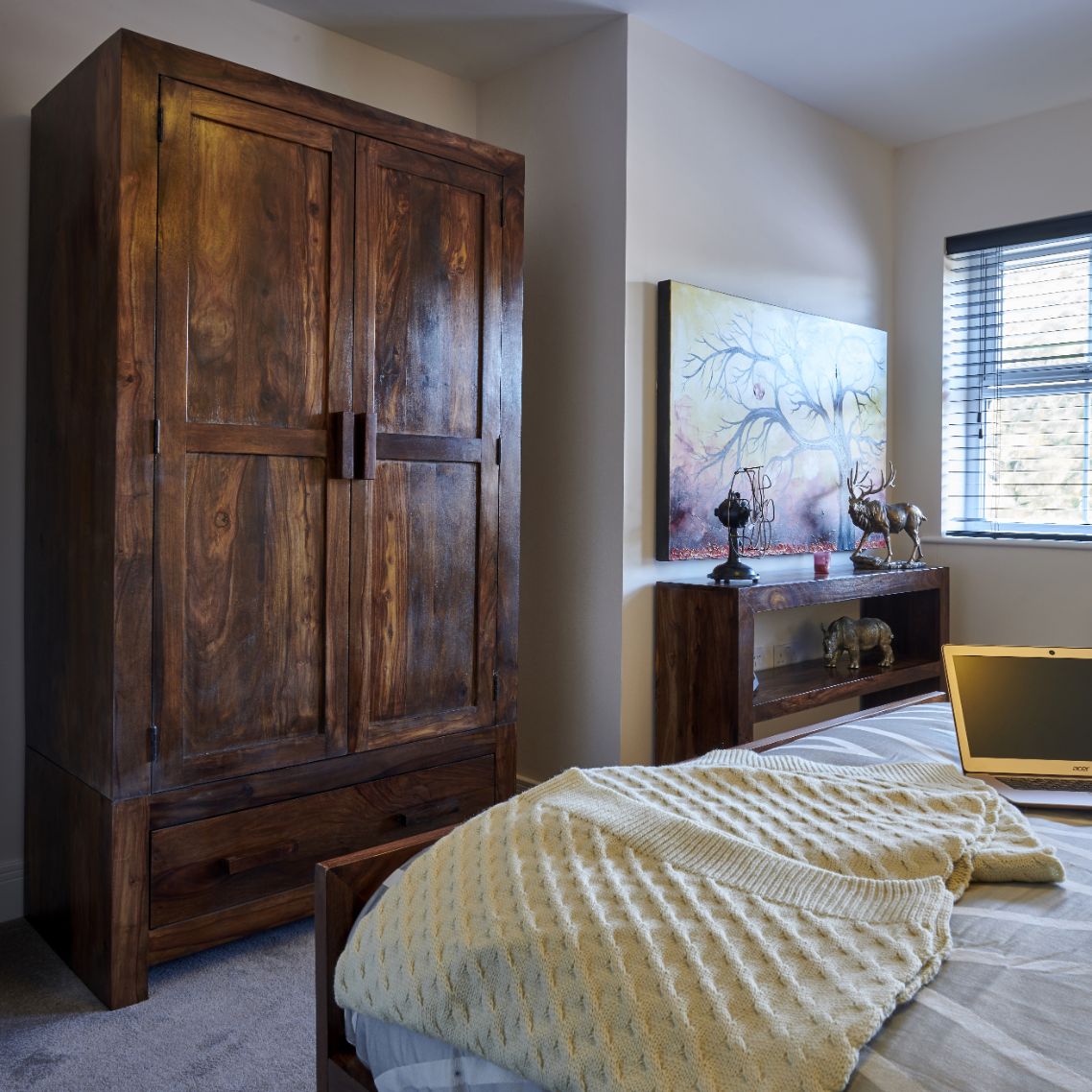 On this page, you will see our premium range of Solid Wood Wardrobes.
Each of these fantastic solid wooden frames is crafted using premium materials such as Mango Wood, and as such encompasses a luxurious sophistication to last throughout hundreds of experiences.
Offering style, service and storage, these Solid Wood Bedroom Furniture Units are designed to support you and your family to organise clothes, bedsheets and even blankets whilst radiating with an exquisite glow. 
Featuring a wide range of colours and styles, this page features each generous frame with charm and charisma, meaning you can add your twist into any bedroom aesthetic.
Solid Wood Furniture is a popular furniture trend featuring in thousands of homes across the UK, which is why we thoroughly inspect our sustainable options to be as durable and stylish as possible.
Furthermore, each of our wardrobes can be complemented with items such as our Bedside Table units for a complete and rounded off interior design.