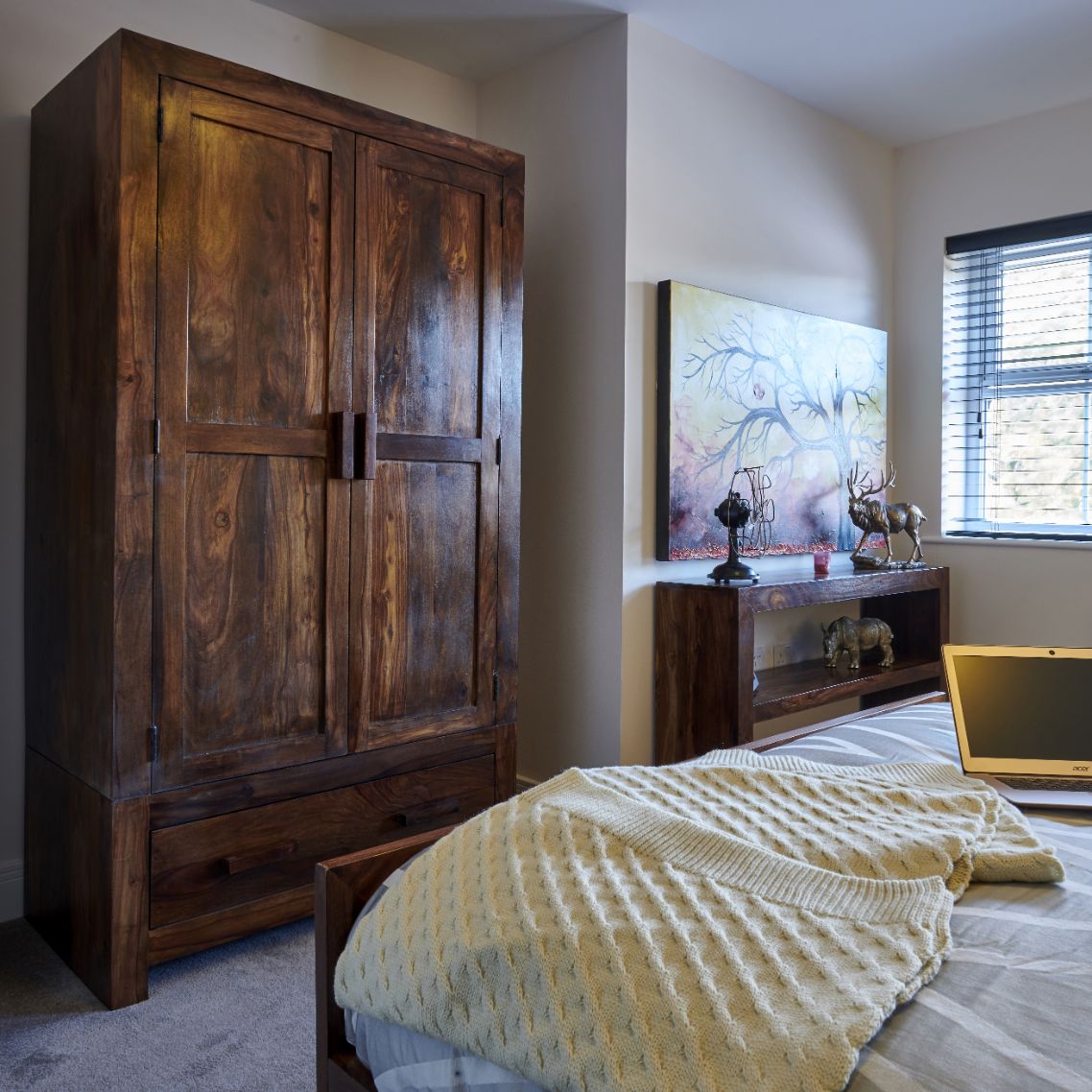 Welcome to our beautiful collection of Solid Wood Wardrobes. Our wardrobes are not just functional storage solutions; they are designed with style, practicality, and durability in mind. Whether you prefer classic, contemporary, or rustic designs, our wide range of styles, colors, and wood options ensures you'll find the perfect Freestanding Wardrobe to complement your decor.
With various sizes available, our Wood Wardrobes cater to your specific storage needs. From spacious double-door wardrobes to compact single-door options, we have a wardrobe for every space.
Crafted from ethically sourced Mango Wood and Sheesham Wood, our Wooden Wardrobes embody sustainability and longevity. These solid wood wardrobes are more than furniture; they are investments in quality and timeless elegance.
Our Sheesham Wood Wardrobes offer ample storage space while enhancing the ambiance of your bedroom. Choose style and timeless beauty with our handcrafted best selling Mango Wood Wardrobe. Explore our collection today and find the perfect wardrobe to elevate your bedroom decor.